Once a year comes a specific time that is all about giving. No, we do not mean Christmas and giving gifts, but rather giving yourself and others annual feedback.
Once a year comes a specific time that is all about giving. No, we do not mean Christmas and giving gifts, but rather giving yourself and others annual feedback. Though it mostly also happens in December, before or around the holidays, somehow writing performance reviews doesn't exactly spread the same cheerful vibe in the office that Secret Santa does. In fact, the announcement of the beginning of review time is always met with reactions like "No, not again!" Though we truly understand that receiving another pair of socks from your undisclosed colleague might be more exciting than writing a self-review for work, we still think the importance of performance appraisals is underrated. And the disrepute of the whole performing process, especially the employee self-appraisal part, is highly unjust.  In the end, it doesn't hurt that much to look critically at your past year as an employee and reflect on it, and if you do it right, it might boost your career and give you various benefits (more long-term than any Secret Santa gift, needless to say).
Why are employee self-appraisals so important? How do I write a great self-review?
What is a self-appraisal?
To put it short and sweet, a self-appraisal means giving yourself feedback. In terms of a more official definition, self-evaluation or self-appraisal means "the evaluation of one's own strengths and weaknesses,"as Collins Dictionary puts it. The Cambridge Dictionary gives a more specific and business-oriented definition by claiming that a
self-appraisal is "an employee's own judgment about the quality of their work or the process of judging your own work."
Generally, self-appraisals are about reflecting on your pros and cons, advantages and disadvantages, successes and failures. As such, they can be applied in many situations – you can make a self-appraisal of your personality to evaluate what you are good at and what you aren't good at or give yourself feedback on how you are doing as a partner or parent. In other words, you can make it a psychological or social assessment. It is always a good idea to reflect on one's behavior and actions. In the business world, or more specifically in enterprises, from an HR point of view, a self-appraisal is evaluating yourself strictly as an employee.  You judge your performance at work, completion of tasks and projects, adhering to policies, time management skills, communication skills etc. The focus here is put on your job but the social and psychological aspects are also included – it is good to take a look at how you are doing in your contacts with peers and managers and if your motivation for work is strong and unwavering.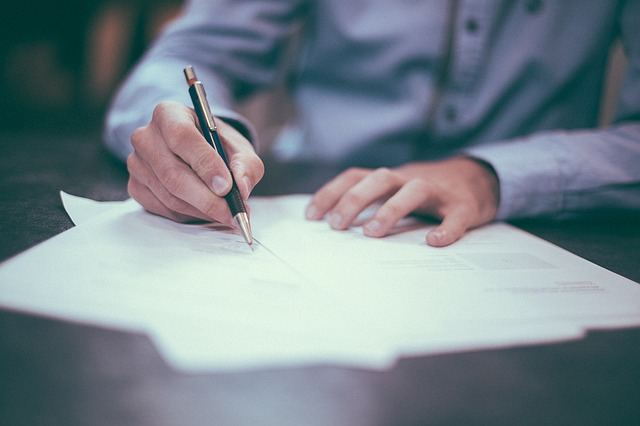 Why is it important to write a self-evaluation?
Probably, as many employees do, you think writing a self-review for work is just a box that needs to be ticked at the end of each year. Something that has to be done, so managers and team leaders have a written document of your evaluation and they can write their review based on that. It is a part of a big corporate performance review system and its necessity is indisputable. Maybe you even consider it a waste of your time, another useless process invented by the corporate world to just give you a headache and force you to do stuff you definitely don't like. In the end, assessing one's strengths and weaknesses (especially weaknesses) is not something most people love doing. But trust us, there is a purpose for self-evaluation during a performance review – or even a few purposes.  It makes sense to write a self-review for work once per year and it is important not only for the HR department, your manager or other executives but also – or mainly – for you.
Writing a self-review is important because it:
Allows an employee to reflect on their accomplishments and mistakes in the past. By frankly assessing one's successes and failures, an employee gains a bigger picture of their position in the job. It is hard to keep track of everything that happened during an entire year, so taking time to remind oneself about both the good and bad projects is worth doing. A reflection on one's performance might serve as a starting point for making future plans and be a great source of motivation.
Gives the basis for planning goals and objectives for the future. Once an employee is aware of their flaws, he or she can plan how to work on them, i.e. how to make progress, what new projects to undertake and so on. Preparing one's goals is a difficult task that is required from employees at the beginning of each year, but an honest and specific end-of- year self-review may really make it easier. All one has to do is read it carefully and draw conclusions to make a road map for self-development.
May be a driving force for one's motivation. By summarizing one's year, one can notice more accomplishments and can actually realize that he or she doing much better at their job than previously thought. This may serve as a morale boost. We have to consider the other option though – an employee sadly perceives that the past year has not been so great for them. Not many successes, some failed projects and bad decisions. Still, such a self-review can make him or her more motivated – some people only get motivated by failures.
Reminds managers of the employee's accomplishments and challenges. Managers and team leaders can't keep track of all employees' progress. It might happen that one's successes during the year have not been noticed or were simply forgotten. A self-review is a way to remind those in charge what a great job one is doing on a daily basis.
Serves as a foundation for promotion, salary raise and prolongation of contract. At the beginning of the year, many enterprises conduct a process of giving salary hikes or promotions. Decisions are mainly based on performance reviews, including self-appraisals. Also, if an employee's contract is coming to an end, whether it is prolonged or not relies on his or her performance in the last year as reviewed in evaluations provided by oneself, peers and managers.
Identifies potential discrepancies between an employee's and manager's perception of one's performance.  An employee may consider himself or herself a valuable part of the team, but does the manager agree with this? One cannot be sure if his or her perception of their own performance is in line with the manager's view until both provide reviews. Comparing a self-appraisal with a superior's review may show some discrepancies in the valuation of one's job. If that happens, it is worth to wonder why they have occurred – is the manager underrating one's work or the employee valuing himself or herself too highly? Or maybe there is a communication issue?
A self-evaluation is a chance to remind yourself and your manager what great things you have achieved in the past year to set a basis for a promotion or salary raise and to identify any discrepancies in the perception of your performance between you and your boss.
Why do people dread writing self-appraisals?
We already touched a bit on this subject above, mentioning that for some employees, self-appraisals feel like a pure evil that just needs to be done but no one knows why, and no one likes doing it. But let's conclude why people generally dread writing self-appraisals. The reasons for not wanting to perform a self-review can be:
Laziness – as simple as that; some employees are too lazy to sit down and spend an hour or so writing a self-review for work
Lack of time – the end of the year is a busy time for many enterprises and some employees may not have enough spare minutes to perform a self-review, which – in the end – is an additional task to one's regular job
Lack of acknowledging the purpose of self-evaluation for the performance review – if one doesn't have any idea why completing a given task is required, he or she won't be willing do it
Lack of acknowledging the importance of performance appraisals – an employee might know the purpose of writing a self-review, but still considers it a waste of time and a useless procedure without any benefits for him or her whatsoever
Inadequate equipment, information, memory to provide a self-review – an employee might find it hard to remember the projects or tasks performed in the last year; it might happen he or she has worked for too short of a time to have anything important to share in a self-review; last, but not least, if there is no dedicated tool to provide self-review examples or a how-to guide, some employees might simply not know how to write it.
What parts should self-appraisals be divided into?
We know why self-appraisals are important, the big question now is how to write them. Before sharing useful tips, let's have a look at a general plan of a good self-review. The self-appraisal should consist of three main parts – recognizing successes, admitting failures and planning the future.  These parts are strictly connected to the self-evaluation's objectives.
Recognizing the accomplishments
Start the review from good news. Reflect on your accomplishments, meaning:
Projects you completed on time and in which your participation played a great role
Projects to which you contributed more than was expected from you
All additional tasks you undertook
Courses, trainings and other learning opportunities
Achieving goals and objectives
Provide very specific information, do not be vague. Name projects and tasks and precisely describe your participation in them. What were your tasks? How did you complete them? What advantages were useful in the process? Try to apply your personal traits to accomplishments, for instance: you stepped in and helped complete a project that was bound to be delayed and made sure it was completed on time. You did this thanks to your great time management skills and ability to think rationally, even under stressful conditions. When writing the part about your accomplishments, always keep in mind the value your contribution brought for the whole company.
Admitting mistakes and failures
No one wants to admit they failed, but in the professional world, reflecting on one's mistakes is considered a good thing.  An honest and engaged employee will have no refrains from identifying mistakes and drawing conclusions from them. Everyone strives for perfection, but perfect people and perfect employees do not exist. A much worse thing than admitting mistakes is avoiding taking responsibility for flawed projects or botched tasks and instead pretending all is fine. Remember that a good manager will see your mistakes as opportunities for improvement – and so should you. Frame them as if they were chances for self-development and learning lessons. That is why, always after admitting a mistake, write a sentence or two to say how you plan to avoid them in the future. Try to also justify, whenever it is possible, the reason behind the failures. But do not seek external factors or put responsibility on others – it is your self-appraisal, so look for your disadvantages that might have affected the failures. For example, you can write: "The X project was not finished on time due to miscommunication between me and other members of the team. I failed to notice a report from a colleague in my mailbox, as I tend to have issues with multitasking. I focus completely on one task and sometimes forget to pay attention to other things. I plan to work on that in the future by attending a course, but for the time being I set a new rule to my mailbox to prevent missing very important mails."
Setting goals for the future
A very important, if not the most important, part of self-appraisals is setting goals and objectives for the future. In the end, you are leaving the past behind and what lies ahead is what matters. If you want to thrive in your professional life, you should carefully plan your next actions and activities. Your goals depend on whether you want to develop in your current role or wish to advance to another role or change departments. By writing a self-appraisal, you can identify what activities seem exciting to you and if you would like more of them in the next year as well as what tasks you would eagerly refrain from, if there was such an opportunity.  Objectives can also cover trainings, courses and working on soft skills, like communication or time management. You should aim to be perceived by anyone who will read your self-review as a person striving for growth. Managers love people who are hungry for progress and willing to learn new things.  When you are a struggling employee, showing willingness to improve and learn would serve as a promise of trying to do your best to make your performance better. When you are a valuable employee with great performance, making an effort to plan your growth can add you additional points in the race for a promotion or salary raise.
Tips for providing great self-appraisals
How can you make your self-appraisal a great piece of writing? Well, you do not necessarily need exquisite writing skills – it is not as much about the form, as about the content. Obviously, it will provide a better reading experience if you happen to have the gift of writing in an engaging way. But don't worry, if writing is not your thing – just focus on providing the most accurate information. And follow our tips – they will help you compose a great self-appraisal that will be useful for you and your boss.
1.      Be proud
The main purpose of a self-evaluation for your performance review is to highlight your successes, accomplishments and good work. You have to be proud of what you have achieved in the past year. Emphasize any tasks or projects that are worth mentioning and in which your contribution was priceless. Try to explain how they added value for the whole company.
Example – write: "I consider my biggest success of the last year to be leading a team that was responsible for implementing a new tool for tracking tasks."
2.      Be honest and critical
Self-appraisals are not just about your triumphs, but also about mistakes. While reflecting on your past year, do not refrain from admitting what went wrong in your performance. Be honest and point out what could have been done better, while simultaneously showing areas for improvement as well as a plan for improving them.
Example – write: "I didn't manage to achieve one of my annual goals – completing a communication skills training and working on my communication in terms of writing professional emails and leading meetings. I move this goal to the new year and plan to give it first priority."
3.      Share your challenges
Be sure to mention any difficulties that appeared in your job that you managed to overcome by using your extraordinary skills. It will position you as a great problem-solver that knows how to operate in a stressful environment.
Example – write: "I managed to complete the project on time even though a few external factors (late report, sick leave in the team, other project deadline crashing with this one's) appeared that put it on track for being delayed. I used my time management and multitasking skills to thoroughly plan activities over time and take responsibility for additional tasks".
4.      Share what you have learned
Learning is a huge part of one's professional career.  It goes hand-in-hand with progress and improvement. That is why it is a good idea to share what you have learned in the past year – not only by mentioning completed courses and trainings, but also what you have learned personally that can aid your performance.
Example – write: "The past year brought many professional challenges and I learned how to be more stress-resistant. Attending a session on managing stress helped me a lot."
5.      Include figures
Nothing speaks as loud as numbers. By providing figures, you will clearly show how your performance can be measured.  The numbers will speak for themselves.
Example – avoid: "I helped my entire team finish projects in a timely manner."
Example – write: "I compiled 22 reports on the time management of my team. These served as a basis for drawing conclusions and implementing new solutions aiding time management. I also completed 15 training courses and attended all 12 monthly meetings of the learning group that I am a member of."
6.      Include facts
Cover as many events as possible that you participated in, include the names of your collaborators as well as trainings and etc. even with dates.  Stick to facts, do not to waste time on writing elaborate essays about your great professional skills or hard work. Better to show that you are a hard-working and fully professional employee by mentioning all the initiatives you are taking part in.
Example – avoid: "I did my best to pick up additional tasks and help struggling teams whenever I had time."
Example – write: "I helped in cleaning the backlog of team XYZ by preparing 25 reports for them in October and November."
7.      Take your time and give it a few tries
Do not rush yourself in writing your self-review.  Take your time so you can prepare long enough, detailed essays. Schedule a time in your calendar for writing the self-appraisal. After you finish, leave it for couple of days and then come back to it once more to see if you have covered everything or if something needs to be added. The best way is to write it in 3 takes, one for each part, so you can completely focus on successes, mistakes and goals.
8.      Be professional
It should come as something obvious, but sometimes emotions prevail and affect your evaluation. This should never happen – stay professional while composing your self-review, no matter what. Maybe you feel unjustly treated at work by your boss or colleagues, or maybe someone's actions might have hurt you, but a self-review is no place for criticizing others. In case of any miscommunication issues, better to contact the HR department or try solving it face-to-face. In your self-review, focus on your job and avoid any personal arguments.
Example – avoid: "Due to my manager's poor leadership skills, I had trouble recognizing the priorities of my job."
9.      Be specific
Don't write vague sentences that don't bring any value. Try to be as specific as possible, by bringing up facts and numbers and precisely describing your performance. This will help the reader of your self-appraisal to better evaluate the impact of your performance for the company.
Example – avoid: "I consider myself a good employee that is responsible and hard-working."
Example – write: "I completed all of my goals by attending a time management course, cleaning the backlog and implementing a new tool for the team."
10.  Be rational
Be rational, meaning rationalize your results: mention other contributors to the projects, acknowledge other factors that helped you become successful. Sure, you have to be proud and boast about your successes, but don't exaggerate. Basically, stick to reality.
Example – avoid: "Thanks to me, the X project was completed on time."
Example – write: "I highly contributed to completing the X project on time. Thanks to great co-operation with colleagues, the XYZ project could be finished as scheduled."
G2A is a great place for self-evaluation
Employees at G2A eagerly write their self-appraisals, as they know they can only benefit from providing an honest evaluation of their performance. Managers are very supportive in the performance review process and they treat the opinions of their employees seriously, taking them into account when deciding on promotions or salary raises. We hope your workplace is as great a place for self-appraisal as ours is! Good luck with your annual self-review for work – don't approach it with reluctance, follow our tips, stay calm and simply deliver the best self-evaluation essay you can!
Back