Let's talk about what "home office" is and isn't.
Almost a year has passed since the coronavirus pandemic broke out, which resulted in many companies — including ours — needing to switch to remote work. The time has come to reflect on what we've learned so far, and what we yet have to learn.
Be like Matt Damon
arring Matt Damon, among others. The movie's called "Contagion." Only God and Polish translators know why its title was changed to "Fear Epidemic" in Poland. The story goes as follows: a virus appears in Hong Kong. It starts with bats that infect pigs who in turn infect humans. A global pandemic erupts, causing many deaths and civic unrest. The entire social system collapses. A popular YouTuber starts making money by selling a "miraculous homeopathic cure," claiming that the authorities have been bribed by Big Pharma companies to hide its effectiveness.
Say what you want, but this movie was insanely ahead of its time.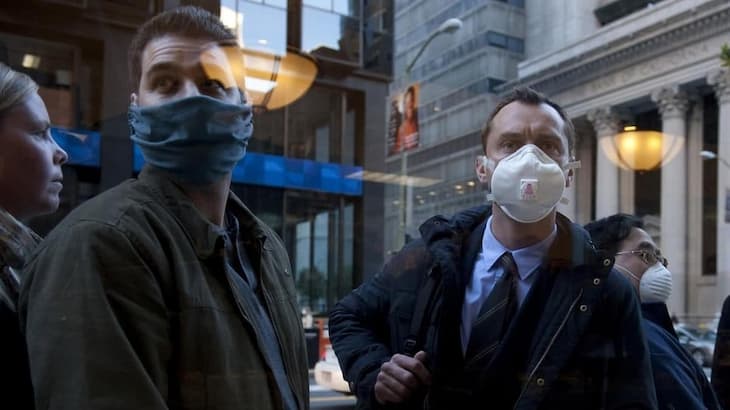 Few of us expected to find ourselves in a situation so detached from our everyday life that it becomes movie-like. This pandemic certainly gave us the opportunity to feel this way. We've been living like the protagonists of "Contagion" during last year. And I'm exaggerating here only a little.
One of my key memories from this period is the sense that while absolutely rational, the actions we had to take were totally abstract. I remember all the important meetings and talks where we made our decisions and plans regarding us switching to remote mode. I knew this was the right thing to do, yet questions kept popping up in my head.
Really? Seriously? Aren't we overreacting here? Do we really want to send everybody home tomorrow? Do you really want to make everyone wear masks in the office? Do you think people will listen? That gang of hackers?
I felt this way until I heard a radio interview with a man who had many years of experience in crisis management in the United Nations. I totally forgot this guy's name, unfortunately, but his knowledge saved my personal integrity. He said:
When we deal with an actual crisis, we have to act in a way perceived as excessive . Otherwise, we risk things being done far too slowly and too conservatively to be any effective.
It took me a while to understand why this is so. You can either react to the most current data, or to a trend. If we act basing on the recent updates, people see us as rational. If we react to a trend, and the trend is exponential and — to make things worse — we are among the first to notice that, we're not going to be seen as rational anymore. Sorry. Taking a proper course of action will make you look neurotic at best.
A choice is not the same as obligation, and imitation is imitation
There is a known saying that generals always prepare for the last war. But this is true not only when it comes to military commanders.
I think that we were acting like a typical HR department at first. We kept sending info to our employees on how to work remotely. We wrote guides and gave links to interesting materials on the Internet. We told managers to organize morning coffee meetings on Teams to maintain the team spirit.
However, at one point one of the people responsible for remote work guidelines called me and said:
There is this nice article about the loneliness of remote work, but there's a picture of a joyful lady running through a meadow in the background. I shouldn't use that, should I?
At this point a lot of things became clear.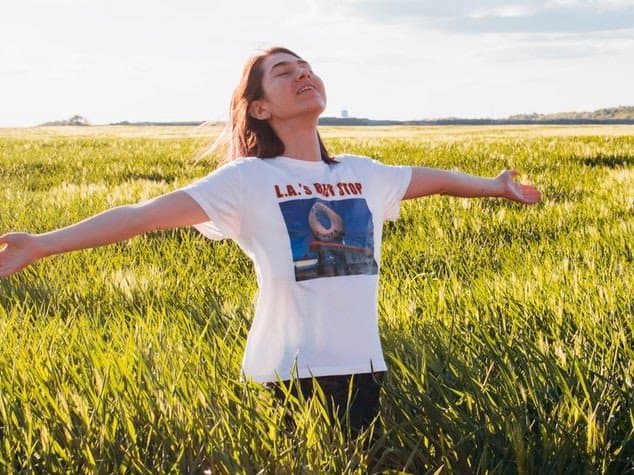 Those articles were mostly written when remote work was a choice, an interesting option for some. It was not meant to be obligatory for everyone. Remote work in these articles meant you didn't have to come to the office, not that you're not allowed to leave your home. Neither is your family.
Nobody wrote any guides about obligatory remote work with kids screaming in the background, or online classes with a teacher who's doing that for the first time in their life.
A morning coffee on Teams is not a substitute for a casual meeting in the corporate canteen, or some small talk in the hallway. No. It's an additional task, a new duty with a set time that means more clutter in the schedule of people who already need to work harder than before. Imitation is imitation.
This is when we understood that if we want to help people, we need to do something entirely different, adjusted to the reality as it is, and not our impression of it.
The real "new normal" and its challenges
The easy talk of the "new normal" is that we redesign our office space. More co-working areas, less fixed seats, if any at all, hot desks for those who come to the office from time to time. Or other aspects, such as changes in employee benefits or the distance between your home and your workplace becoming much less of a problem. That's what things look like from my company's perspective, at least. There was never any real need for most of our employees to be physically present in the office every day.
And to think that back in 2019 that would be a shocking statement for me. Now it is something obvious.
But there's also a more difficult talk, with even more questions than answers. I am a father of two little kids. If I am to be certain of anything, it is that they learn through observation and imitation. It is highly probable that humans in general prefer this type of education. How do we learn new stuff at work, especially if it's our first job? Through observation of the co-workers sitting next to us, and thanks to veterans' advice. We learn through all sorts of jokes, comments, verbal nuances, or even sudden pauses.
And now? Our options are extremely limited. Can voice calls and shared screens replace actual tutelage by an experienced colleague sitting next to us in an actual office?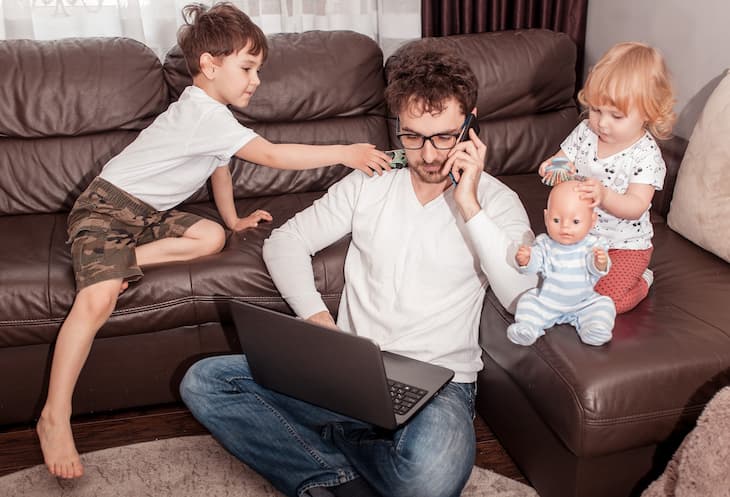 We're now redesigning the onboarding process, focusing on the best ways to introduce a new employee to our company and its inner workings. The problem is that the people we're introducing them to already know each other from the office. And the new guys? They might as well be deep fakes. Screenshots, not real people.
What about creativity and brainstorming? Is Miro enough to replace direct interaction between the participants, the joy of actually being together in one room working on stuff? Since online participation requires lots of willpower to even concentrate, is your brain even capable of freeing up any resources needed for creative thinking?
What about training and workshops? I used to start these by asking the participants to put away their laptops and phones. But what was once a distraction is now means of participation. Figuring out how to work in such an environment is one tough nut, and there are no easy answers to all the questions above.
Everybody needs a superpower
Mine is optimism. There was a guy in Plato's Academy who was afraid of writing. He said that it's going to kill people's intellectual capabilities. Why should anybody bother with remembering things, if you can write it all down? Dude was clearly afraid of the new normal. By the power of my optimism (and Grayskull!) I have the conviction that we can find decent answers to the questions above.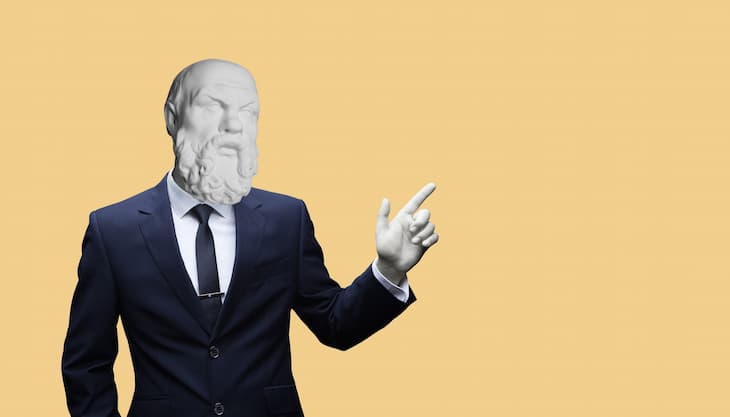 The reasons are twofold. First, while remote work is probably here to stay, lockdown is not. The general work mode will be hybrid, not the fully remote one. We'll get to see others in the flesh and this will help a lot.
Second (and it's a more important reason), we develop because we want to face actual problems, not abstract hypotheses. Necessity is the mother of invention, period. There are few things that we do just as good as adapting to new conditions. We will persevere. But we shouldn't pretend the world's the same as it was.
No, it's not going to be worse. It's going to be better, just different.
by Marcin Nowak, Head of People Team at G2A.COM
Back