Sounds like heresy? Far from it!
"Games are bad for your well-being" is a deeply entrenched stereotype and many parents believe games are an unhealthy waste of time. If these were the only negative opinions out there, it wouldn't be all that bad. Still, there are many who believe that video games cause aggression and anti-social behavior. They've been blamed for the alleged negative impact on the youth ever since they hit the arcades in the 1970s.
Such perception hasn't changed by much, even now. But if you do a deep dive into scientific research, you'll find that there's lots of evidence to contradict these claims!
One of my tasks at G2A is gathering info on the impact of video games in different aspects of life. Here are five studies on how gaming affects health-related issues that impressed me the most:
1. Video games are good for your eyes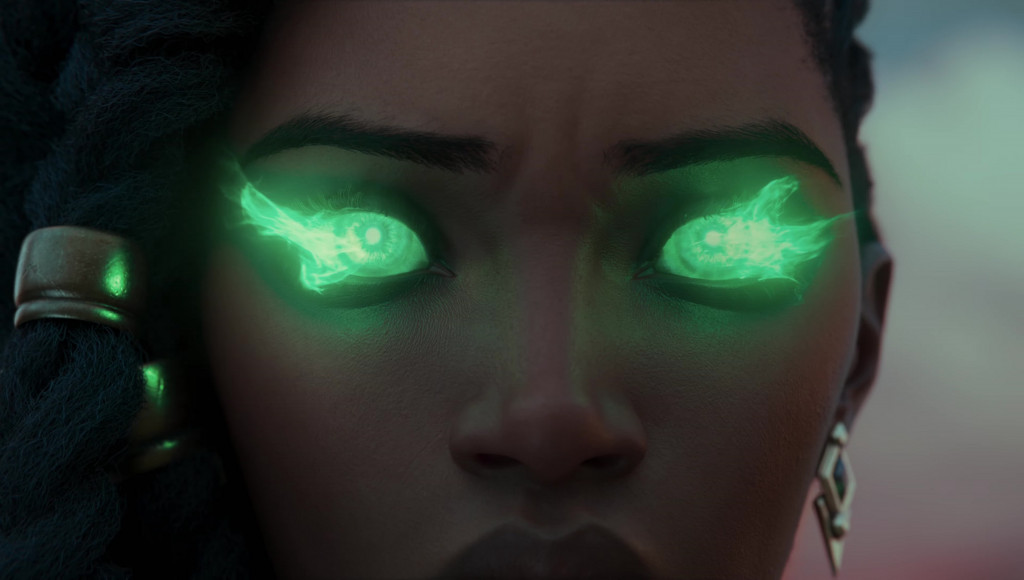 Most gamers heard at one point that their hobby is bad for their eyes. While this claim has been proven to be wrong a long time ago, University of Rochester's researchers went even further, claiming games can actually be beneficial for eyesight in some ways. Led by doctor Renjie Li, they conducted an interesting experiment back in 2008. Its results were published in the Nature Neuroscience magazine (vol. 12, May 2009).
The team discovered that first-person action games, such as Call of Duty 2 and Unreal Tournament 2004, enhanced the perception of differences between various shades of gray. The scientific name for that phenomenon is contrast sensitivity function and it's described as the ability of the human eye to detect objects that do not stand out from the background too much in terms of their color. This lets us distinguish objects in the darkness when driving a car at night or taking a midnight stroll, among other things.
It turns out that action games increase our contrast sensitivity and improve our eyesight because of that. Interestingly enough, only action games have been found to be beneficial.
The research team invited 10 players with lots of experience in action games. They were tested if they could detect the so-called Gabor patches — squares filled with alternating dark and light stripes against a gray background. The participants were asked to watch the stripes that become less and less visible over time. The researchers discovered that experienced gamers had significantly better contrast sensitivity than people of similar age that played very little.
To disprove the thesis that gamers are more contrast-sensitive than others, Dr. Li invited a new group of 13 non-gamers, divided them into two groups, and asked them to play a certain game for over 50 hours across 9 weeks. 6 volunteers played Unreal Tournament 2004 and Call of Duty 2, while the remaining 7 went with The Sims 2 instead. The latter group showed no progress in perceiving Gabor patches, whereas the former increased their contrast sensitivity by even 58%!
These results are promising and could prove themselves to be useful in curing various sight disorders, such as lazy eye.
2. Video games make your brain work better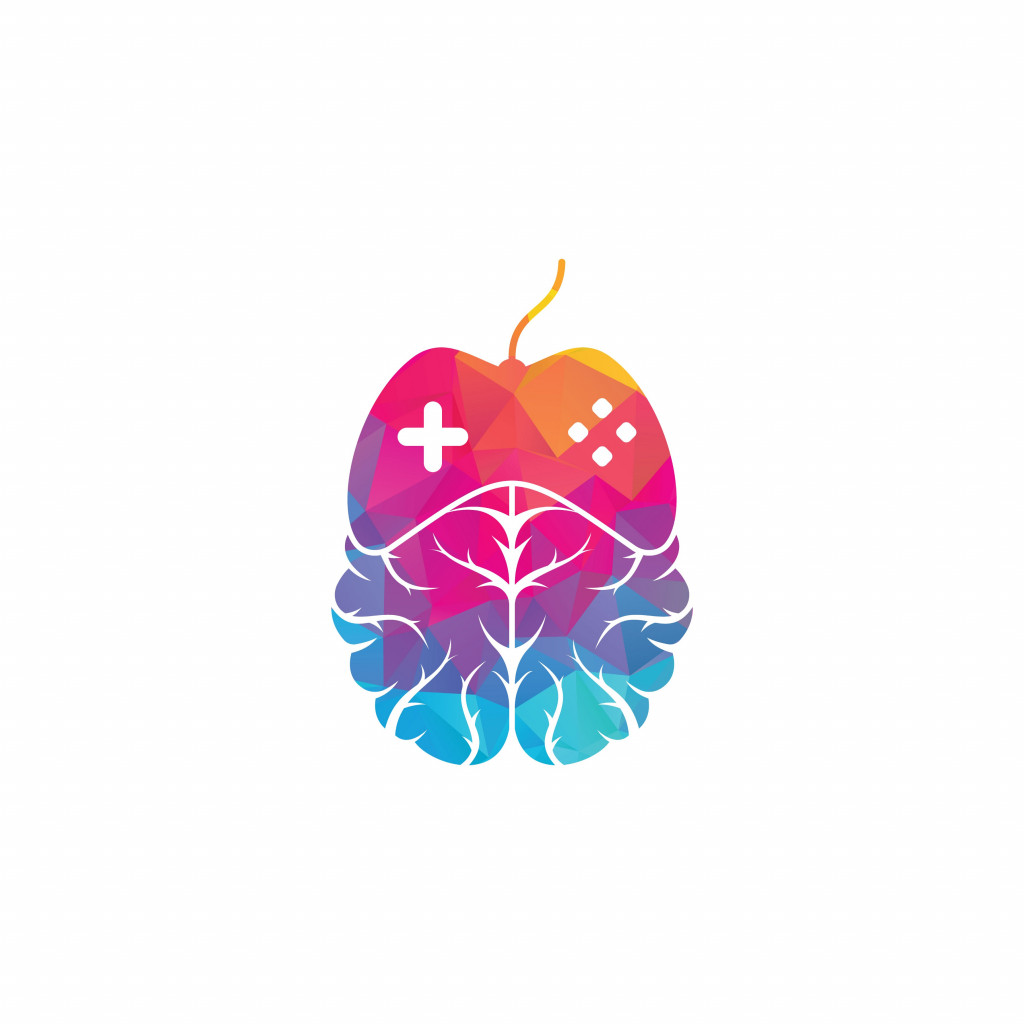 Is it possible that players have a higher gray cell count and enhanced functional connectivity? The researchers from the University of Electronic Science & Technology of China and the Macquarie University of Sydney (Australia) decided to check that. They invited a group of 27 experienced gamers who won various regional or national League of Legends or Dota 2 tournaments. The control group, on the other hand, consisted of 30 people without such experience. The results were surprising.
Through functional magnetic resonance imaging (fMRI), it was found out that when compared to the control group, professional gamers' insular cortex was more active. This part of the brain is connected with such cognitive functions as compassion, empathy and language processing. It's also responsible for focus on tasks, and some motor functions like eye and hand coordination.
The illustration below depicts increased activity in gamer brain's pathways: anterior (green), transitional (yellow), and posterior (red), especially in the left hemisphere: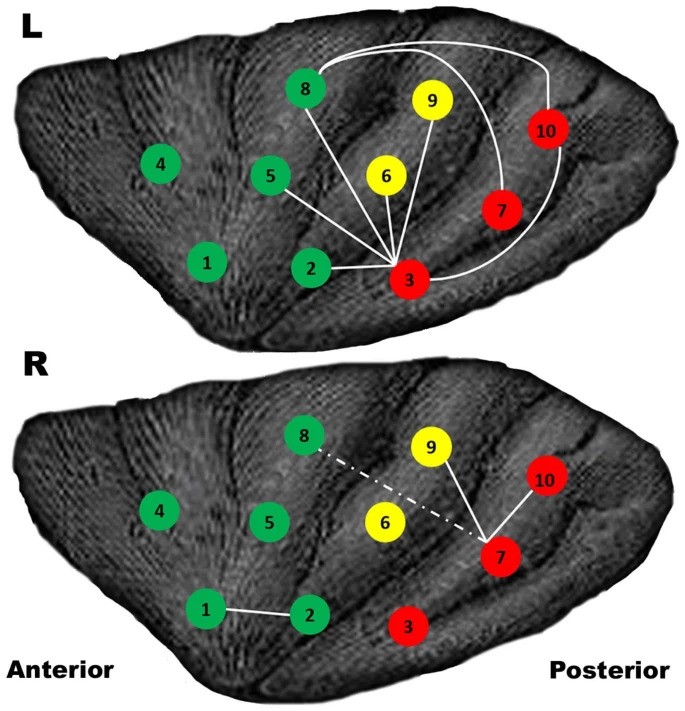 A later study showed that professional gamers had a larger gray matter volume in the left insular cortex and central insular sulcus.
Gray matter is responsible for muscle control, emotions, memory, speech, sight and decision-making. The more you have of it, the better. While this doesn't mean everyone should become a pro gamer, it's good to know that playing video games is beneficial for our brains. Choosing them as your pastime might be a wise move!
3. Video games will improve your sensorimotor skills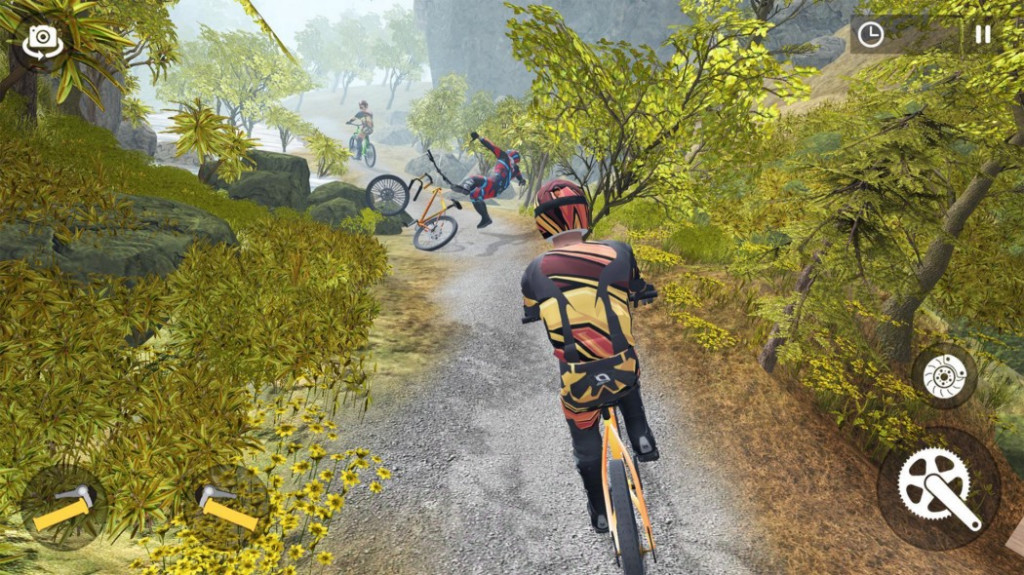 Researchers from the University of Toronto, Canada, decided to check whether playing games has any impact on developing the sensorimotor skills, which are responsible for coordination between your senses and movement. They may include typewriting, performing laparoscopic surgery or riding a bike. The researchers discovered that people who play video games such as Call of Duty or Assassin's Creed learn new skills faster than non-gamers. They reached this conclusion by performing two experiments.
In the first case they invited 18 gamers and 18 non-gamers. Both groups were seated in front of the computers and asked to keep the mouse cursor on a large, white, moving square. The target moved in a complicated, but repetitive pattern. Even though the difference between the groups was not significant at first, soon gamers became much more precise.
The second experiment was conducted to disprove the thesis that gamers' results from the first test were better because of the sensorimotor skills they already possessed. The researchers asked the participants to track the target once more, but now it moved randomly. This time none of the groups improved over time, which proved that learning was involved in the task and that gamers learned better.
This is particularly important in the case of children for whom learning is a crucial aspect of their development. Therefore, video games can be beneficial for the entire family.
4. Video games will improve your mental health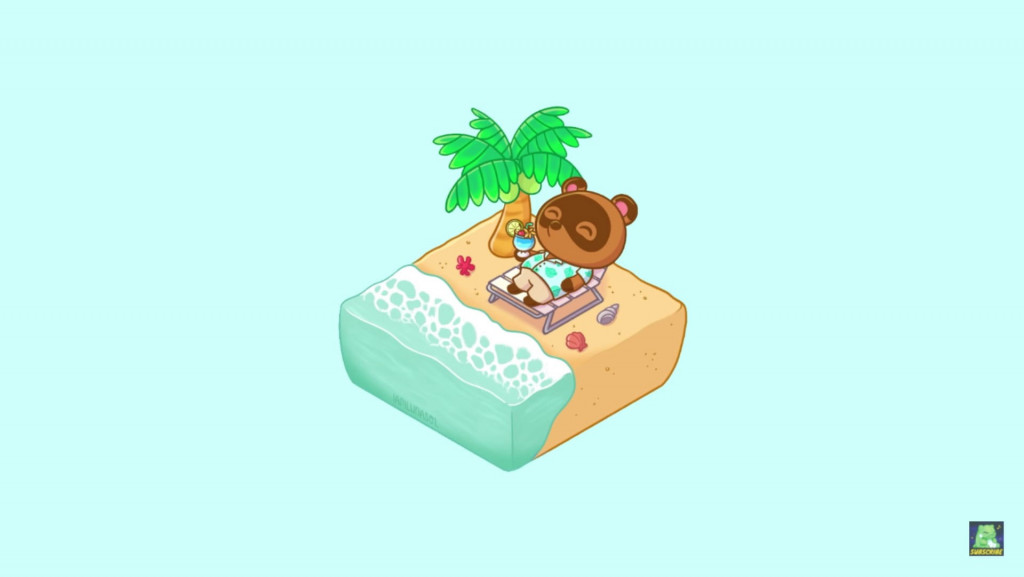 This contribution is from one of the most prestigious universities in the world: the University of Oxford.
Its researchers conducted an experiment in 2020, and it proved that playing games improves your well-being, and — in result — your mental health. Nintendo and EA were asked to help. A group of 6,000 people over 18 were asked to participate, of which 3,274 agreed to share their telemetry data. It's an important experiment, especially because it was the first one to use actual data from video games. The games used for this experiment were Animal Crossing: New Horizons and Plants Vs Zombies: Battle for Neighborville. Nintendo provided details on the time gamers spent in the former, while EA sent the data pertaining to certain activities, achievements and emoticons used by those playing the latter. The next step was asking the users about their reactions to in-game experiences. The research team was then able to combine psychological questionnaires with info on the time spent by people in virtual worlds.
As it turned out, those who played video games more were also more likely to express positive feelings about the gameplay and their own well-being. Even though the results aren't spectacular, they serve as a solid ground for further research. The experiment can also potentially suggest that people who feel better might be more inclined to play video games.
The head of the research team jokingly said:
"If you play 4 hours a day of Animal Crossing, you're a much happier human being."
Doesn't a conclusion like this make a gamer's day so much nicer?
5. Video games can help fight obesity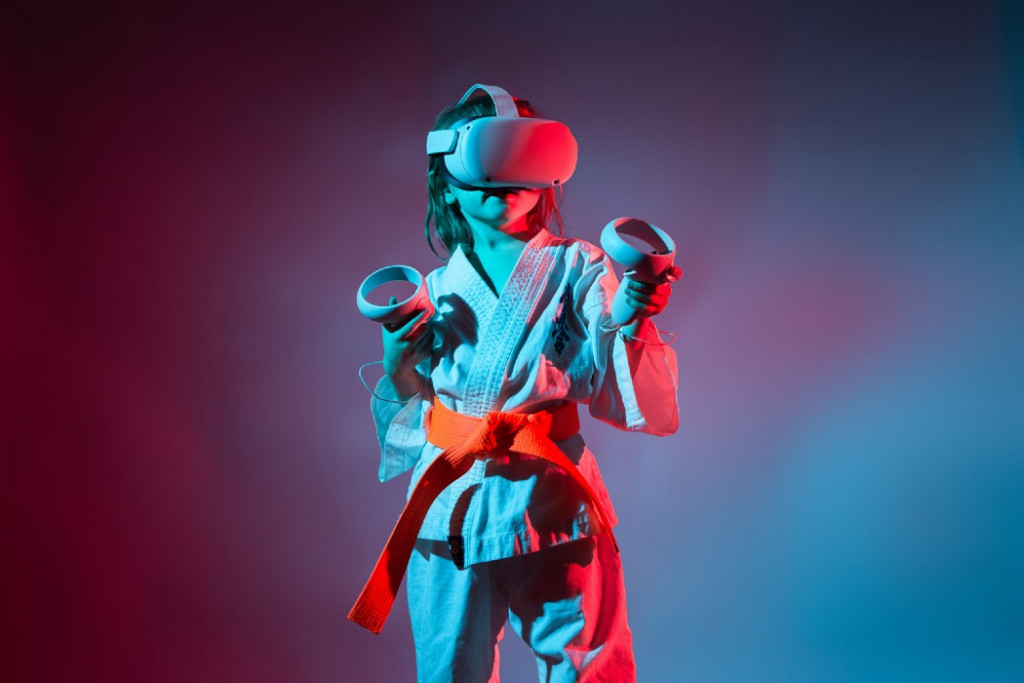 Obesity is becoming a huge problem in Western countries. Numerous medical scientists even call this an epidemic. While the problem is most often associated with bad eating habits (yes, we all love fast food) and no exercise, video games also get the blame. Research shows that more than half of adult gamers have weight issues. It's even more serious for children who struggle with extra pounds starting in the early years of their lives. There's no need to emphasize what impact this will have on their health and future.
Can games be used to fight obesity instead? A group of US researchers from the Luisiana State University decided to find out if it's possible. The experiment, called Gamersquad, involved overweight children, boys and girls split evenly, ages 10–12. They were divided into two groups. The first was given Xbox 360 consoles with Kinect and 4 games (Just Dance 3, Disneyland Adventures, Kinect Sports Season, and Fitness Evolved 2012), and was asked to play these games for 6 months with friends and family. The group was also equipped with step counters and tasked with completing a "challenge book" that required them to play at least three hour-long sessions per week. Fitness trainers also oversaw their progress.
The second group was a control group whose task was simple: not changing anything about their lives.
Results came in half a year later. 22 out of 23 children completed the training program. Their families joined them in 94% of the gaming sessions and in 93% of meetings with fitness trainers. The outcome?
The gamers increased their physical activity by 10% on average, whereas the children from the control group decreased their physical activity by 22%.
The gamers' cholesterol levels dropped by 7%. An increase of a similar level was observed in the non-gamer group.
The BMI ratio dropped by about 3% for the gamers and increased by 1% in the non-gamer group.
The gamers reinforced their belief that they can control their physical activity.
Sounds good, doesn't it? While you can claim that any sort of physical activity can yield similar results, the thing that kept children involved in exercises was video games. As it turns out, they can be a great tool in fighting obesity, rather than its cause.
There seems to be lots of evidence that games can be beneficial to our mental and physical health if we use them properly. It's a good sign that more and more researchers treat the topic seriously. Let's hope we'll see more interesting experiments in the near future!
By Justyna Gola, Community Specialist at G2A.COM
Back