Baldur's Gate and other titles helped me build dream teams and achieve victories in a professional setting.
"Great things befall when one is brave enough to do something bold, strange, and unusual."

― Ed Greenwood, "Swords of Eveningstar"
Applying what you learned in games to developing soft skills at work? A dozen years back such an idea would be laughable at best. Today, I can't imagine a better background than that of a gamer.
Human factor is crucial, after all, and games teach us how to manage it properly.
Thanks to games I'm where I am right now, do what I want and mix my beloved gaming world with professional life. They helped me back in high school. They got me through my first work experiences and office work in glass skyscrapers. Finally, they got me to the stage where I consciously choose structures and the environment I want to be in.
It wasn't the Corpo Tale-kind of games that helped me understand teamwork and what grownups have to deal with in their workplaces. It wasn't Monopoly, either.
Back in the 90s, computers were not omnipresent and the choice of games was rather limited. It wasn't until my late teens when I finally got my own PC. I dumped my childhood friend, Atari, for the new platform. And, being raised on Tolkien's LOTR trilogy, I discovered the wonders of Baldur's Gate. The atmosphere! The elves, the trolls, the magic and the swords! Then came Neverwinter Nights, though I enjoyed team building and the characters in BG a lot more.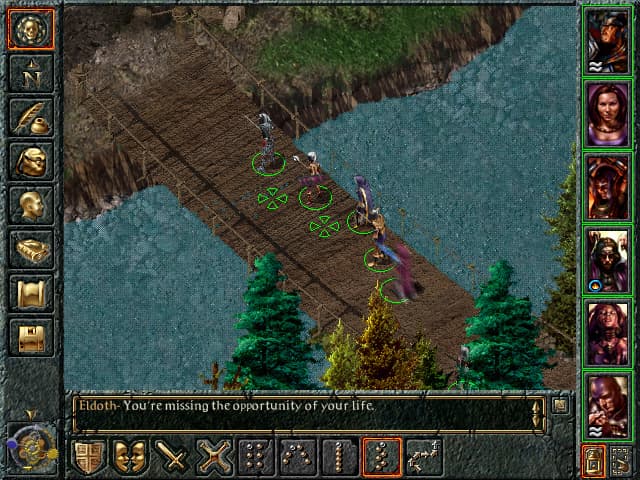 I immediately fell in love with Baldur's Gate. I loved the dialogues, characters' personalities and interactions between them. I started playing the game in my senior year of high school. It was at this stage when I first realized that in-game interactions somewhat resemble those in my environment, be it a workplace or a classroom.
I started working right after I passed my high school exams. The office environment — later on replaced by a corporate one — felt like questing in RPG games and adventures of virtual heroes. If diplomacy was needed, I imagined extensive dialogue options.
Take self-interest, for example. Just like in Planescape: Torment, whenever I asked for help or a piece of advice — and I needed these a lot — it meant I had to ask around for info and return favors. Work has value, but so does knowledge. Just like in games based on completing quests, it's a tradable good.
Use the matrix
The further you go, the more complicated things become. Games get more dynamic, quests' complexity increases, and the bestiary grows.
Large corporate structures were my environment for over a dozen years. These times felt a lot like The Wolf of Wall Street. These were tough times, and a bit sad to boot. I just couldn't fit in, and things were much easier for me when I thought of it all as a fantasy world. The typology of character alignments helped me see who's a potential ally, and who's a possible threat.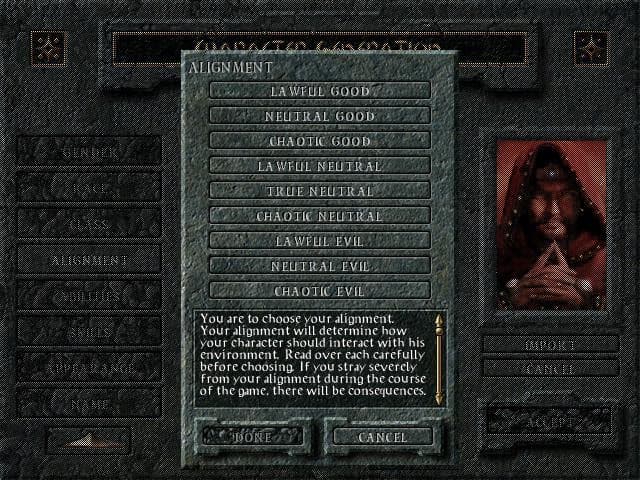 In that way, actual human beings can become fantasy-monster like…
Thanks to this I learned who's an ally because they're selfless, and who's in it for their selfish reasons. It was a simple mechanic, not some secret knowledge. Back then I had no idea that similar alignment matrices are actually being used in the corporate world, though they're named differently. However, knowledge I got from cRPG games, coupled with my intuition, worked like a charm.
Pick your teammates wisely
Team building is a very broad, complex topic. We like some people just because they're cool, like Imoen the Thief from Baldur's Gate. We appreciate some for their abilities, but we don't necessarily build relationships with them.
We don't always find our dream team in the real world. There isn't much we can do when it comes to choosing our coworkers, yet we can find out how they can contribute to what we do.
Scrum is a fantastic framework for such tasks. It works like a charm in groups of 6–7 people. You can identify unique, irreplaceable abilities your teammates have almost every single time. You can then build upon them, and cover any shortcomings with other skills. Nobody's a master in all fields, so if your team is to be any good, its members must complement each other.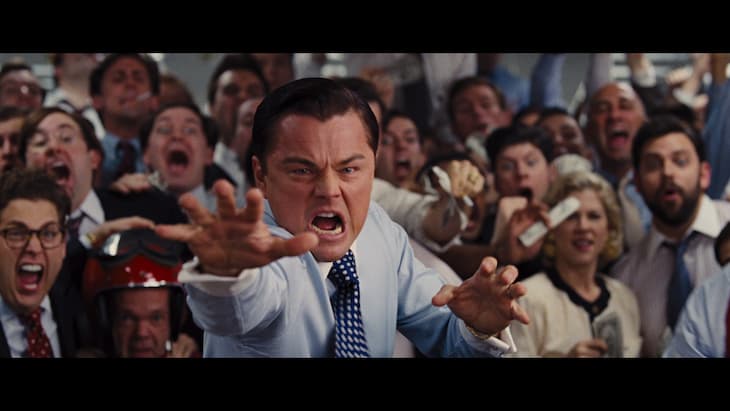 It's good to be able to identify capabilities and leading character traits in people. A noble paladin — a lawfully good character by nature — will find their place in a team. That chaotic evil gnome, though? Do not reject them recklessly! They might also be of good use. You need to manage your team members' competencies and development early, as they may have the skills that others lack.
Remember: building a successful team takes time. It's just like Baldur's Gate — characters will level up and learn new skills, but that's not going to happen overnight.
Not everyone is a soldier in this war!
Take This War of Mine. I absolutely love it. I regularly play (if not binge on like an addict) both the PC and board game version of TWoM. Your character is assigned to you at random, and I complain about that. Every. Single. Time.
Like this: there's a war going on and you get to play as Anton, a retired teacher with zero combat skills.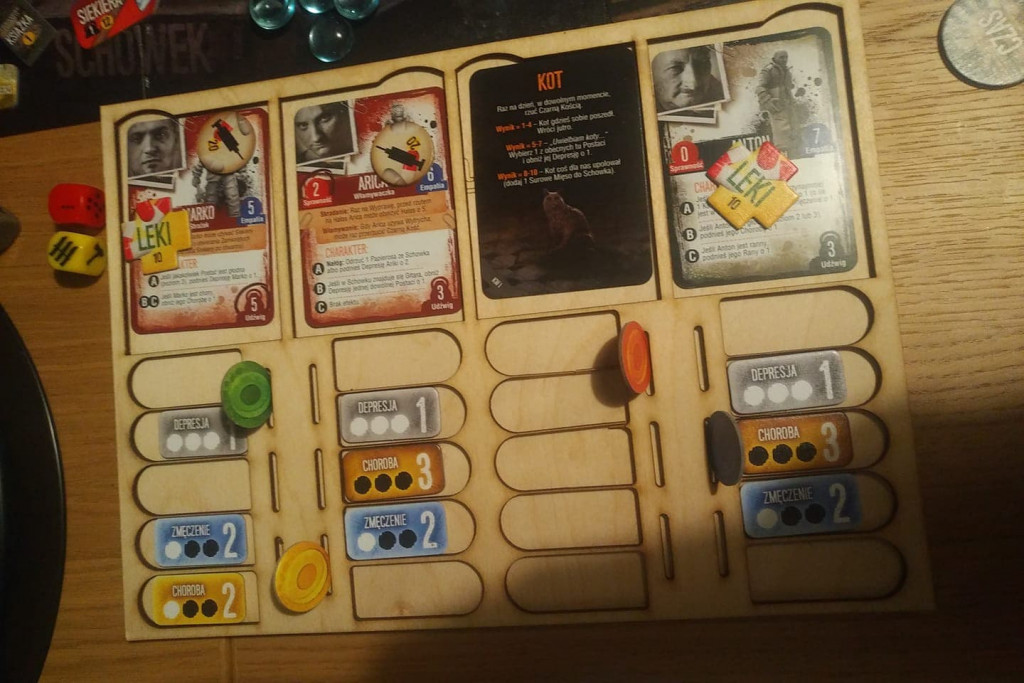 Then again, isn't it like the real world? This is a yet another example of the same theme: coping with an existing situation we had no influence on. Say, you join or take over an existing team, and there's plenty of tasks in progress that we inherit. Or, even, worse, we have scarce resources for our own operations: poor technical backup or insufficient workforce to handle unforeseen contingencies.
In my beloved game, the characters struggle with snipers, cold weather, even rats, as they scavenge for food, tools and weapons, expand their shelter, rest and heal wounds. Not all of them have combat capabilities, since they are civilians. A retired teacher, military defector and a mechanic — each has to do what they do best in order to survive.
Share your competences with your team
The board game version of XCOM features an app that measures the time we have left during each turn. And the decisions we have to make mean sharing competences. I can be a scientist or leader, among others. I gotta admit I hate being the former, because this means leaving my comfort zone. And you gotta do that a lot in real life.
I noticed that when my role fits my competences, I make decisions faster and more accurately. When it's a field that's not my cup of tea, I tend to postpone my next moves and fail to utilize the full potential of my character.
Lack of competence often leads to procrastination, waiting out and — as a consequence — wasting our potential that we are so afraid to use. What's the key takeaway here?
Time and time again, we ignore many options because we either fail to understand them or to cooperate with others. In my best XCOM playthroughs, the players complemented each other: the scientist acquired the technologies that were then put to good use by the commander. The person responsible for the budget financed both military and scientific operations. Finally, everyone properly estimated and communicated their needs, but were also ready to make concessions to help each other reach the mutual goal.
Just like in a company setting, you must align your individual goals with your team's, because you can't win the game on your own.
Would you like to be an accountant, technician and salesman all at once? That might be difficult. This is why I value XCOM so much: it has its players assume a particular role, but also respect all the others who support them. The game teaches you to appreciate the contributions of others, as well as prioritize tasks and cooperate. All under time pressure, just like in the real world where the ticking clock often stresses us out.
Victories in games = victories in your workplace
Each game, board and video alike, makes you identify your strengths and weaknesses, find ways to counter the latter, and map out the abilities you have.
What's my profile, then? I tend to make decisions fast and I like working with numbers, but I usually estimate instead of giving exact results. Sometimes I'd rather act quickly than refine the details. I'm just like a character who put lots of points into strength and dexterity, but is not that good with tools or learning new spells.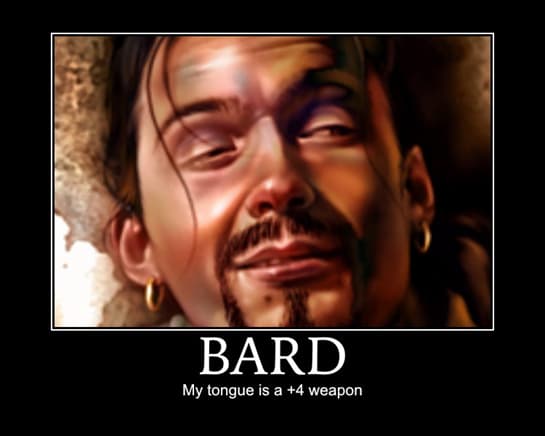 Bards in Baldur's Gate are often ridiculed, since they're jacks-of-all-trades — they have many skills that help them survive, but they're not experts in anything aside from charming people and making new connections. I'm not the one to ridicule them. As a sales representative, I often turn into a bard, building good relationships with the people I meet. I leave the magic and heavy lifting to other team members.
What about you? What's your character profile?
by Melania Szymkowiak, Business Development Manager at G2A.COM
Back