Here's how MMO guilds can help you navigate in a company setting.
Can computer games make an undervalued kid from a tiny village into a happy man (or woman) with a fulfilling job? Can they teach us anything?
If such questions are in the back of your head, I'd like to invite you to read the story of how I went from a regular player to a programmer.
What they'll teach you instead are skills that will really come in handy in company environments.
And you'll learn them through the following steps.
Step 1: Learn English
I come from a very small village. So small that the only contact with the English language we had was when a classmate's uncle from America sent him dollars via Western Union. It's no surprise then that the level of English being taught at school was not the highest.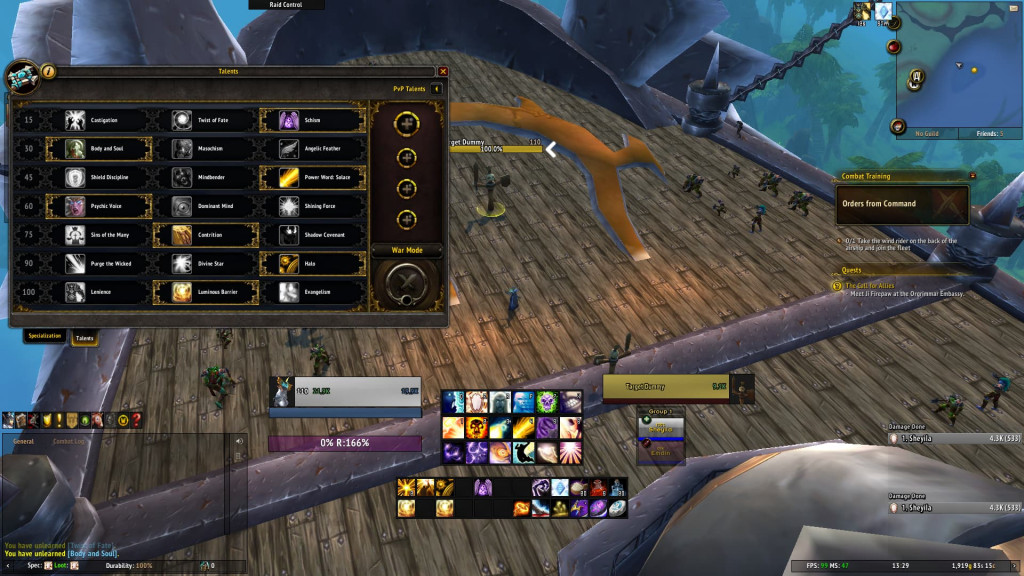 Instead of learning the language we were playing football, running around the corridors and doing everything in our power to avoid studying. It wasn't the most comfortable situation to be in, but I was lucky to have always been fascinated by computer games, especially MMOs. Searching for solutions to a quest, best character builds or hidden ways to earn gold always required you to know English. It was at this moment when I took my first step towards becoming a developer, since English is in fact the primary programming language.
How can you master a language through games? The answer's not that obvious, since everyone has their own approach to learning, but here's a couple of helpful tips:
Immerse yourself in the game world and get to know its history. Absorb its every element.
Experiment with translations. You can try playing a game with English dub, but subtitles in your own language. If that's too difficult, then you can try the opposite. Remember to focus on the world that surrounds you in the game first.
Don't take the easy way out. If you don't understand something, take a break. Use an online translator and try to treat such moments as opportunities to gain knowledge.
In steps two and three, I talk about joining a guild. If your English skills allow you to have basic communication, consider joining an English-speaking guild. You'll not only learn the language, but its different accents and dialects as well.
Step 2: Send a guild application
To this day I remember the way I used to join new guilds. It makes my eyes a bit watery to be honest, especially because it used to be a bit different than it is now. There weren't any quick ways of finding a guild just to have someone to level up faster with back then. No, you had to submit actual applications to be even considered on online forums. Aww, these were the times! You had to fill in detailed forms with info on your age, gender, the amount of time you spent on the game already, your character's build, skill list and so on. If your application was good enough, then you received an invitation to an interview where the guild council asked you questions based on their expectations and your application. If you passed the interview, you could proudly roam the digital realms boasting your new guild's emblem and the recruit status over your head.
Now that I think of it, guild recruitment looked very similar to what prospective employers do. Gotta say I still use the skills I acquired back in the day.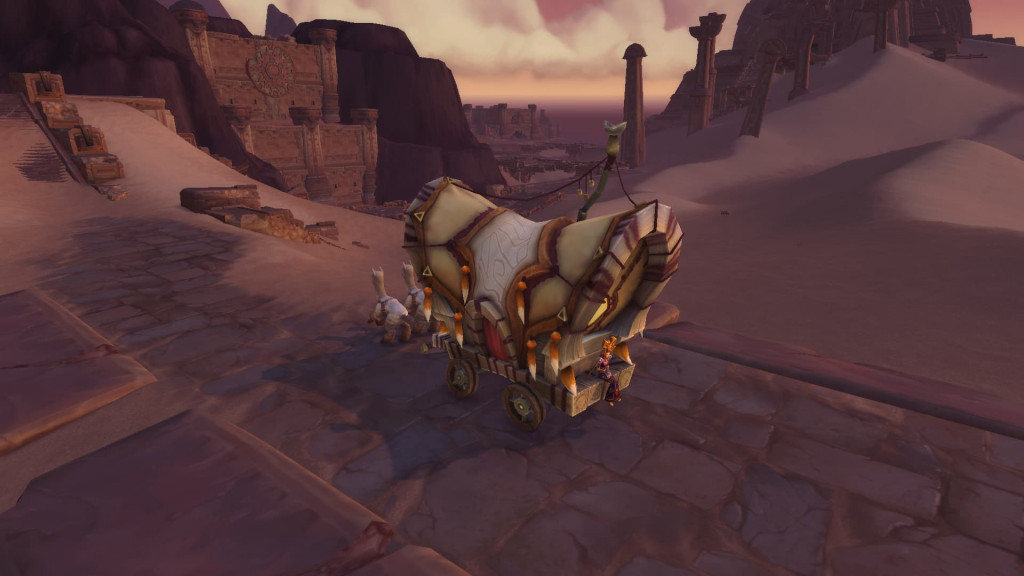 Such recruitment processes are rare these days. Guilds are doing away with these, but there are still some exceptions that stick to this approach. The problem is that such guilds usually have very steep requirements. So, what should you do? Accept the challenge, of course!
Treat a guild as a company you want to work for. Do your research, check out their website. Prepare your application and submit it. Thanks to this process you'll gain experience that'll be very useful when applying for a job. Awkward pauses and moments of silence during an interview will no longer be a problem.
Step 3: Join the guild
I'm quite talkative by nature, but I can also listen carefully. Perhaps thanks to this characteristic of mine I had the opportunity to hear many, many interesting stories from other people. It's common for me to hear stories like:
"Okay, I got a great job, but I'm so scared of my first day that I don't even know if I'll accept this offer."
Changes are difficult for all of us, and it's important to go far and beyond our comfort zones to achieve anything. We need to meet new people, even though we have no idea how they will react to us. Are we going to be buddies, or are they going to think of me a certain way? Such feelings are completely normal.
If we compared the recruitment process for a guild with the recruitment process in a new company, would it be similar? It's probably no surprise to you that my answer is a loud and clear yes. Joining a guild and starting a new job is very alike, especially in the current times of remote work. In conclusion, guilds are like a company we join, but no one pays you for doing your part.
Here I have two simple, but very important things to remember:
Ask for feedback. No matter if you are accepted or not, always ask for brief feedback at the end. Think about what you could have done better, or what you did well, and keep on doing so. When you get your job, don't forget about feedback and don't be afraid to ask for help. There's always something someone doesn't know.
Get out of your comfort zone. We all play video games because they're fun. If we're comfortable in one guild, that's fine, but challenge yourself to take a step forward and look for new opportunities, and new guilds to meet more people. Professional lives work the same way.
Step 4: Kill a boss (you know, like, the in-game boss, not your boss)
I can safely say here that people who never killed the toughest boss in a 20-man raid know nothing about teamwork. Of course, I'm exaggerating a bit here, but guild raids are an amazing way to practice cooperation. In order to be successful, you have to meet certain requirements:
Each player must do their individual work, develop the character, provide enough gold and appropriate equipment.
The raid leader must gather everyone at the same time, usually several times a week, and for several hours. Yeah, try scheduling a 15-minute meeting for 20 people so that everyone is comfortable with the date. 😊
You have to keep your team morale high at all times. Some raids were successfully completed after several hundred trials that lasted many, many weeks.
The raid leader must react to conflicts, and I can assure you that with such a large group you'll encounter these for sure.
The tasks in the guild and the roles assigned to them can be divided into two groups: the organization of the guild and the role of the character we play. Let's start with the first one. Below, I will list some of the most popular roles in typical guilds:
Guild leaders — they're like the CEOs
Officers — if we want to stick to company nomenclature, we can treat them as a PMO
Raid leaders — it's a bit more difficult to assign a particular role here, so let's treat raid leaders as a hybrid between product owner, tech leader and scrum master
Looking at the role in the context of the characters we play, these will be:
Damage dealers — they're usually focused on a specific sequence of skills whose aim is to deal as much damage as possible. Their actions are often detached from the rest of the team. Damage dealers just do their job the best they can. In the workplace context, such people are specialists who perform their tasks perfectly, but they often forget about cooperation. If you think you're a damage dealer, try focusing on your communication skills.
Healers— support characters whose focus is on everyone else but themselves. They look after the entire group, but often do not stand out from the crowd. This is because support means sacrificing yourself to help others.
Tanks— they focus the attention of enemies on themselves. Tanks must react dynamically to what's going on right now, coordinating their actions with other players. They are born team leaders, as they can focus on their job and, if necessary, bring order with a bear's roar. If your team leader is a tank, it's not going to be easy, but rest assured that they're doing their job really well.
Being aware of these roles will allow you to define yourself through their prism. Think about your usual position in the guild and the character you're playing. Then, think about what skills are needed for the real-world counterpart of that role and start developing them. Thanks to this, you will not only bolster your strengths, but also acquire new skills that will allow you to work in a position that is tailored to you.
Step 5: Get to know people
Let's get a round of applause for the people I met while playing. I can easily say that thanks to all these folks I am a programmer today. I don't stay in touch with many of them anymore, but I'm so fond of the memories I have of them. There is also a bunch of people I'm still in touch with. Those are the people who pointed out my wrongs. They were able to give me a decent kick if I deserved it, but also help if I needed any. Thanks to one person, I got my first job (which I lost a little later through my own fault). Then I got a huge lesson in humility, but also amazing support. Another person, in turn, has always motivated me to develop further and still does to this day.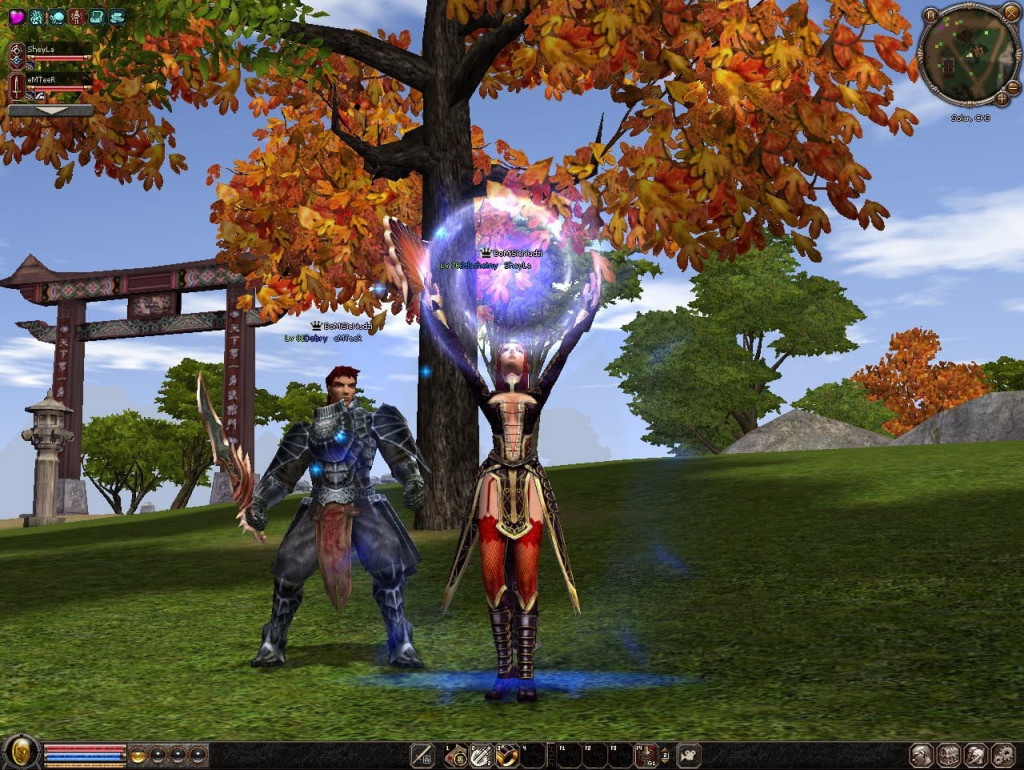 I don't think much explanation is needed here. Just be a decent human being, do your best, and stay close to the people who act the same way. The rest will just follow. There is no one recipe for friendship. You gotta put yourself out there.
So, to sum up, games are not a waste of time. Of course, balance is important so as to not overdo things (which I often did). Still, I regret nothing. The games I played and the people I met because of that left a huge mark on me. I'm sure I owe them a huge deal.
And for that I'll be forever grateful.
by Dawid Pereira, Software Engineer at G2A.COM
Back