How does G2A work?
---
G2A itself does not buy or sell digital products, it only provides the platform that acts like a Marketplace. G2A has more than 19 million customers, 450,000 salespeople, 75,000 digital products and several hundred employees all over the world. G2A offers digital product keys for video games. Furthermore, software and prepaid activation codes are traded on the G2A marketplace as well. G2A works with a few game developers and sells their games at a set price much like Steam or any other store. However, G2A is mostly known for the open Marketplace where anyone can sell games at whatever price he/she decides. The G2A platform is mainly focused on the gaming world. There are thousands of sellers who use the G2A Marketplace to sell their products. You can buy game license keys or sell them to others. G2A offers both digital and physical products: games, points and coins, gift cards, subscriptions, other software, online courses, gaming headsets, also keyboards, cameras, etc.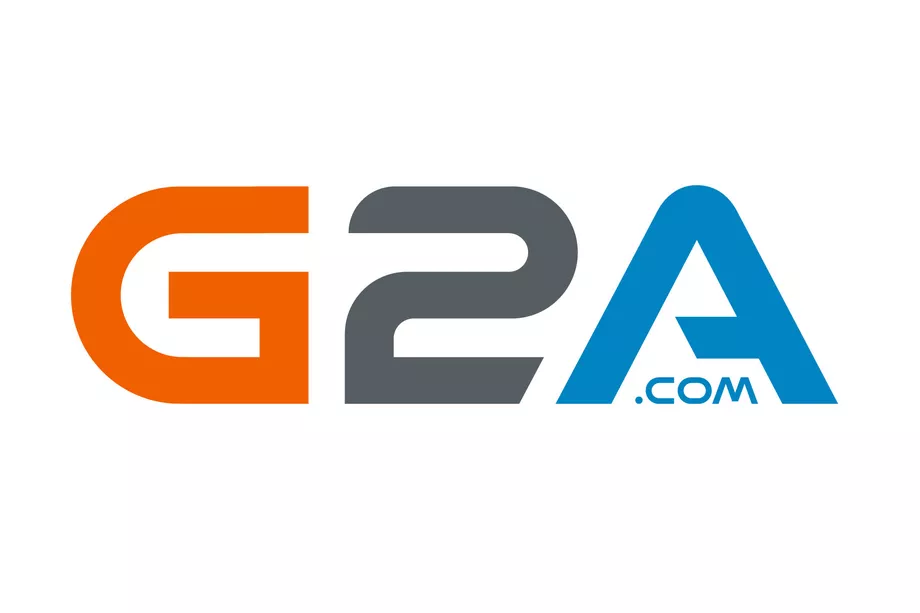 What is G2A's story?
G2A is a company that specializes in selling gaming products. Formerly known as Go2Arena, G2A was established in 2010 in Poland as an online game retailer, its main objective being to sell video games at the lowest possible prices. You can go in search for games on the G2A platform and you will find a copy of it at a ridiculously low price. Eventually, G2A became a marketplace for gamers from all over the world. G2A is an intermediary platform which enables merchants to sell digital goods by connecting them with a buyer. The company offers a multitude of products such as electronics, and games.
In 2016, the platform began to focus on other projects and products outside its digital market. G2A began to expand in various areas.. Other products included G2A Pay – an online payment gateway, G2A Direct – a video game developer partnership program, and G2A Gear – an online store with apparel and accessories based on gaming and pop-culture.
Selection of games
G2A stocks almost every game that you could buy elsewhere. The Marketplace is a very good platform and you won't have any trouble finding your favourite game at a good price there. G2A has the largest selection of sellers, who sell games at the lowest prices. On the website, you can find games available on platforms such as Steam, Uplay or Origin. Just enter the name of the game you're looking for in the search engine and hundreds of offers will be displayed.
Are offers on G2A high-quality?
Everyone can sell the game on G2A, which means you'll never be sure of the origin of the game. If you want to be sure that you'll get the game you paid for, stick to certain rules when choosing a seller. First of all, choose only sellers who have positive feedback and a lot of favourable reviews. Each seller can be rated by the buyers. Sellers who have completed many successful transactions typically have a high percentage of positive feedback, as well as a title of "excellent seller. In such a case, you do not have to worry about your transaction. So, the answer to the previously mentioned question is "yes". G2A stocks high-quality offers.
Is buying games on G2A fast and safe?
When you're looking for cheap games, there are many websites available that have them on offer. It is fully understandable that nobody wants to buy games in a store of questionable quality. Within the platform, you can make your purchase without having to create an account. Just choose a game, fill in your email address, pay, and receive your key. As simple as that!
How to choose a G2A seller?
Always be careful when choosing a seller. A suspiciously low price may mean (but it doesn't have to) that you are dealing with a dishonest seller who offers a defective game key. Before you take an unbelievably attractive offer, check the seller's profile and read other buyers' opinions. G2A sellers are rated by percentile ratio of negative to positive feedback, and those who reach a 90+ percent of positive reviews are the most reliable. However, it can't be said that those who don't have any stars yet are not reliable. Such a seller may be a beginner, but, of course, you should prioritise the best-qualified one. You can also read the comments section where the people who bought from a particular seller, describe their opinions about him/her. Another thing that is worth mentioning is that the best price always wins the "Best Price" mark. So if you see a seller who, in addition to a lot of stars and positive comments, has the best price stamp, do not hesitate or fear. Just buy the game and enjoy hours of great entertainment.
How do G2A sellers manage to offer such cheap games?
On the G2A platform, games are distributed through so-called "keys" that you can activate on your own Steam (or Origin, Uplay etc.) account or give to someone else. Many of the game keys come from various promotions, special offers, promotional actions, or gaming magazines. G2A offers access to very cheap games, but the origin of the keys varies depending on how the seller acquired them. Some sellers acquire their keys by buying a Region-Free game in bulk, which makes individual keys cheaper, and then reselling it internationally. Such actions are 100% legal.
The one thing you should definitely pay attention to is the region (for instance: "GLOBAL") next to the game title. If you want the game to work in your country, be sure to buy the key with the "GLOBAL" (or other relevant region, like NA or RU) words. Otherwise, you can buy a game that you won't be able to play.
Nowadays, if the players who have an unused cd key do not want to use it, they can sell it on G2A Marketplace. G2A was created exactly for such transactions. All not necessarily legitimate actions performed by users, should not be attributed to the G2A.COM company but to dishonest sellers.
Is G2A safe?
---
G2A.COM is an excellent platform to acquire game keys at a really low price.However, just like at every other marketplace, it is possible to find a dishonest seller. What to do to protect yourself from fraud? All you need to do is to apply certain rules. Before buying, always carefully check the seller's profile and the comment section. If you perform your payment via PayPal, you are additionally protected with a charge-back option in case of an unfavourable transaction.
The G2A platform uses forms of payment such as PayPal, so all payments are fully secured and safeguarded. G2A is 100% secure and to run your payments you can use external payment gateways or G2A's own payment method called G2A Pay. If you don't want to use intermediaries, you can pay directly with your credit card. G2A makes every effort to ensure the security of every transaction. You do not have to worry about the safety of your transactions. All you have to do is choose a reliable seller. If the transaction is not beneficial for you, however, G2A will stand in your defence.
---
Are keys on G2A legitimate?
---
G2A Marketplace is fully legitimate and it can be compared to stores like eBay. On G2A you can get good deals on PC video games, you can find plenty of games for PS4 and Xbox, and various subscription services. Getting keys from G2A is fully legal. When it comes to prices, G2A shines. The platform has some of the best sales. G2A is a marketplace where everyone can sell an unused Steam key. Someone else can then purchase the key. Many buyers are concerned about the origin of the keys available on G2A Marketplace. G2A has repeatedly been accused of trading stolen or illegally obtained keys. But are these allegations true? The answer to this question is "no". G2A is not responsible for the illegal origin of the keys should they somehow find their way to the Markeplace. By verifying the seller's personal data, G2A makes every effort to minimize the percentage of dishonest sellers. However, the number of sellers is huge and it can happen that you encounter a dishonest one before they are caught. In such cases G2A Customer Support is there to help you.
What is the percentage of fraudulent transactions?
G2A has dealt with fraud attempts by both buyers and sellers. The Marketplace is just a platform that allows transactions to be carried out, so if the seller or buyer has unfair intentions, the fault is completely on their side. However, G2A has appropriate safeguards for large-scale fraud. Well over 99% of transactions go through without any problems. The issues faced by the other <1% are usually caused by the payment process rather than fraud.
Does G2A have an appropriate fraud protection system?
Over the years, G2A has been refining the security system. Currently, if a seller wants to start selling, they must provide their personal details, social media profile, and telephone number, going through the full KYC process. Then, the data is verified. In most cases, this prevents serious frauds such as selling games obtained from stolen credit cards. Over time, the G2A Marketplace has worked to improve its security issues to prevent fraudulently acquired game keys from reaching the end consumer. G2A has developed a long validation system for sellers that gradually allows them to sell more and more keys to reward the good work of a seller.
Concluding, G2A is fully legit as it only provides a place where people can trade unused game keys. Somebody buys those keys and the transaction is made. G2A has no real way of knowing whether or not the keys were stolen. It is really hard to track that. In such a situation, all liability for fraud lies with the person who used the data from a stolen credit card. However, thanks to the advanced security system, the G2A is known for safe and successful transactions. The percentage of dishonest sellers is very small and their accounts are systematically blocked.
What are the most common charges at G2A?
First of all, it's worth remembering that G2A is just an intermediary. Remember about this before blaming the site for the sins of its community.
It is understandable that such a huge platform arouses interest and raises many questions. When reading Internet forums or watching videos on the web, you can find out that there are some bad opinions about G2A. Well, in the past players were relatively occasionally cheated by some sellers using the G2A platform. For example, some sellers sold game keys that had been obtained illegally by stealing a credit card, hacking a PayPal account, or taking over a Steam account. Of course, the players themselves then suffered from the negative consequences of using the faulty key.
Fortunately, these events are in the past. G2A conducted a proper analysis, thanks to which advanced security measures were implemented. Currently, G2A blocks the accounts of dishonest sellers very quickly.
G2A is perfectly legit and when buying your favourite game, you do not have to worry about the security or the legality.
G2A customer protection and PayPal payment method – is it the safest option?
If you have been scammed in the past, you have every right to be concerned about your online safety. For such incidents, G2A offers a wide range of payment methods. You can use the G2A Pay system, which was designed with the user's safety in mind. Each payment option on G2A is completely secure.
---
Regarding allegations about stealing credit cards
---
There were situations in the past, in which Steam keys were stolen or bought using counterfeit credit cards, and then sold on G2A. G2A created a platform that anyone can use but some people argue it encourages fraud and false sales. The problem lay in people who used stolen credit cards to buy original game keys and then resell them at a much lower price. The problem with credit cards was that although the games were really purchased, it was done with stolen credit cards, so there were  occasional chargebacks.
How does the illegal procedure with stolen credit cards work?
The hacker would take fraudulently acquired Steam keys, put them on a site like G2A, and sell all of those keys for an extremely low price. They guarantee to get a sale because the price is low. When at some time the original credit card owners realize that their card has been stolen, they can get the full refund for all of the dishonest purchases. Because at the beginning anyone could have posted the keys anonymously, there were limits to what G2A could do to punish the people that had gotten the codes fraudulently.
What's next with scams?
Currently, G2A has advanced protection measures against such illegal systems, providing its users with sufficient stability and protection. Now, if the seller wants to sell keys on G2A, it is necessary for him or her to pass special verification designed to block illegal actions related to the sale of keys obtained through stolen credit cards. If you want to trade any number of keys on G2A at all, you have to provide your social media data and your own phone number. Such a policy guarantees appropriate security and allows the company to protect game developers.
Is G2A responsible for scams?
G2A acts as a stage for sellers and buyers to conduct transactions. The eternal debate is in the origin of digital keys, which can be stolen through many different means. The largest part of the digital keys sold on web portals, however come from sellers buying keys directly from developers or publishers they are working with. Some keys have been obtained for free in the form of a gift or at a very low price.
Platforms which allow users to place items for sale and carry out transactions have always attracted cheaters. However, it is worth remembering that G2A is not responsible for scams. G2A Marketplace is just a tool that facilitates transactions between buyers and sellers. Since credit card frauds have appeared, G2A has strengthened all of its security measures. Each seller is thoroughly checked when it comes to their credibility. If the seller plans to sell multiple game keys, they must prove their legal origin. Otherwise, the keys will not be released for sale.
---
Should I buy from G2A?
---
You should definitely buy on G2A! The platform has been created specifically for players who are looking for cheap and reliable game keys. G2A is constantly growing, offering various types of services and the latest security measures. On G2A you will find almost every game you want. A huge selection of sellers allows you to find exactly the product you are looking for at a price you're comfortable with. So, you should definitely buy games sold on G2A. They are fully legal and derived from legal sources. G2A is very concerned about this issue.
Do you still have some worries?
If you have any worries about G2A, rest assured because this platform provides fully legit games at the best prices. G2A is well known among video-game lovers since it is a platform that connects customers with game keys distributors and offers the best deals. On visiting G2A, you'll find an endless selection of games available on well-known platforms such as Steam, Origin or Uplay. As the fastest growing digital market in the world, G2A welcomes comments from all corners of the gaming community and is committed to further improving the user experience for its 19 million customers.
Enjoy the rich offer
It is the reason why G2A is the largest online marketplace specializing in video games. G2A cares about both sellers and buyers. The platform offers various types of loyalty programs for YouTubers, publicists and streamers and a way to earn money by recommending the site. The company also sponsors e-sport teams participating in e-sport competitions and is involved in various charitable activities.
There are really many reasons why you should take advantage of G2A's extensive offer! If the shockingly low prices, a huge selection of games, a buyer protection system and many available payment methods, are not convincing you at all, read reviews about the recent transactions conducted on G2A Marketplace. Thanks to advanced security systems, there is only a very small percentage of unsuccessful transactions performed on G2A.
Can G2A be trusted?
Shopping at G2A is very simple, fast, legal and 100% secure. You don't have to worry at all and you should definitely try shopping on G2A. If you are looking for a place that brings together the largest number of honest game sellers, then this website perfectly meets your expectations.
It is important to bear in mind that it is an open Marketplace where everyone can sell all kinds of gaming products in digital format. G2A is 100% legitimate and it cooperates with a large number of developers. In conclusion, the company always has its doors open, supports developers with agile communication channels, uses advanced tools such as blacklists, identification of sellers and suspicious offers, and KYC (Know Your Customers) procedure