Ever had your boss walk in the room holding a rifle?
This is the second article in a series where I talk about my life before and after I joined G2A.
When I first applied for G2A, I had no idea what to expect. I thought it would be a normal office job, sitting next to some people that may or may not frustrate me, BUT, in fact, the first month was far from boring. If I was not getting lost in the hallways, I was a hired gunman just watching people work, a DJ for one evening, and a CIA agent yelling how badly we f***ed up by allowing people to buy such cheap games.
If somebody told me that this is what my work month is going to look like, I'd just laugh in their face.
One of the downsides of working at G2A was the time I had to wake up. I am a night owl, so getting up early is like trying to get a vampire outside in the day. Almost impossible. To get to the office at 9am, I would need to wake up at 5.30am and be on the public bus at 6.30am. The whole trip takes about 2.5 hours.
And so begins Day One
So, I arrive at the office at 8:45am. This time I know how to get into the building without annoying the security. I walk in and talk to the receptionist about who I am and what I'm doing here. She asks me who I am meeting for my onboarding, to which I reply: "Katarzyna." The receptionist looks at me like I was some kind of a weirdo and says: "There is no meeting with Katarzyna taking place now." Whoopsie. I feel embarrassed. I take a quick glance at my phone to check the name of the person I would be meeting. It's "Aneta." The receptionist confirms it and tells me to sit down. She's the very same person I met when I first came here for a job interview. Not that I'm much of a fan of her lack of emotion, but I comply and wait patiently.
Here comes Aneta. 9am on the dot. A very friendly lady with a great smile and positive attitude. She starts telling me about what my day would look like. But first, the papers. There's a whole lot to sign. I feel like a celebrity writing autographs for fans. My hand's getting sore. I did not expect a collection the size of a peace treaty. I'm done an hour later. Aneta takes me on a walk around the office, although "adventure" would be a more fitting term here.
Every single item we walk past, whether it be a statue, a picture or a sign, Aneta describes in great detail. Everything in the corridors has a backstory that's both deep and intriguing. We continue the tour, with our next stop being the "games room." What a great place! Consoles, high-end PCs, a crap ton of games to play, a pool and tennis table — there's just so much to do to unwind during a break.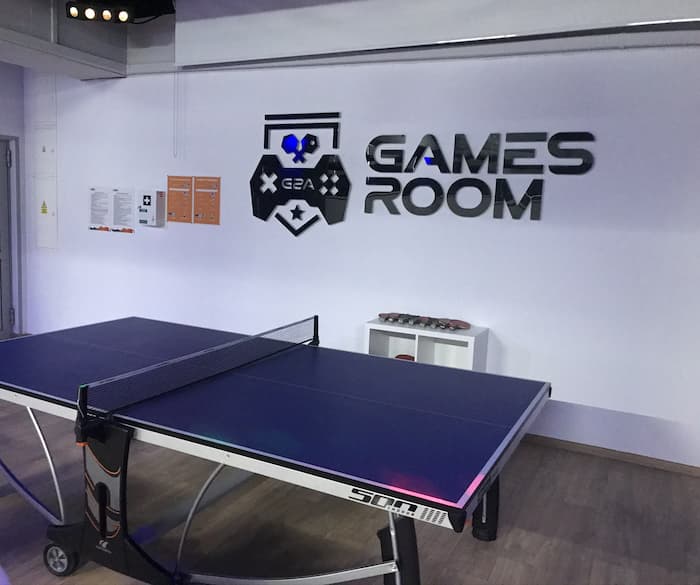 We continue the tour by visiting all the floors. Each houses different teams and features unique items in the corridors. For example, the first floor has the Witcher statue, and the third floor boasts the thrones from the Warcraft movie. Check out my previous article for pictures.
The tour comes to an end. Aneta takes me to the office I'll be working in. I meet my team once again. My first task is to get a laptop and get ready for work. At this point I was slightly worried, because trying to find anything in this giant place is really hard for a newbie on day one. Luckily, my manager, Maciej, holds my hand and takes me to the room where I'll get my computer.
After that's done, Maciej takes me aside for a moment to have a chat. He tells me what my work's going to look like and what the rules are. Maciej has this intimidating look about him, but when he was talking to me about my work, you could tell that he cares about his employees. So, he also tells me that I shouldn't take my work personally. It's to avoid getting emotionally drained by any unpleasant online interactions that I might have as part of what I do. This made me feel good that people really do care about your well-being here.
My next task: familiarize myself with a few programs. I've never heard of these before, so I decide to take my time and get to know them well. I was told I can leave earlier today, but I want to stay and interact with my team. I leave at 3:30pm, feeling very pleased with my first day at G2A.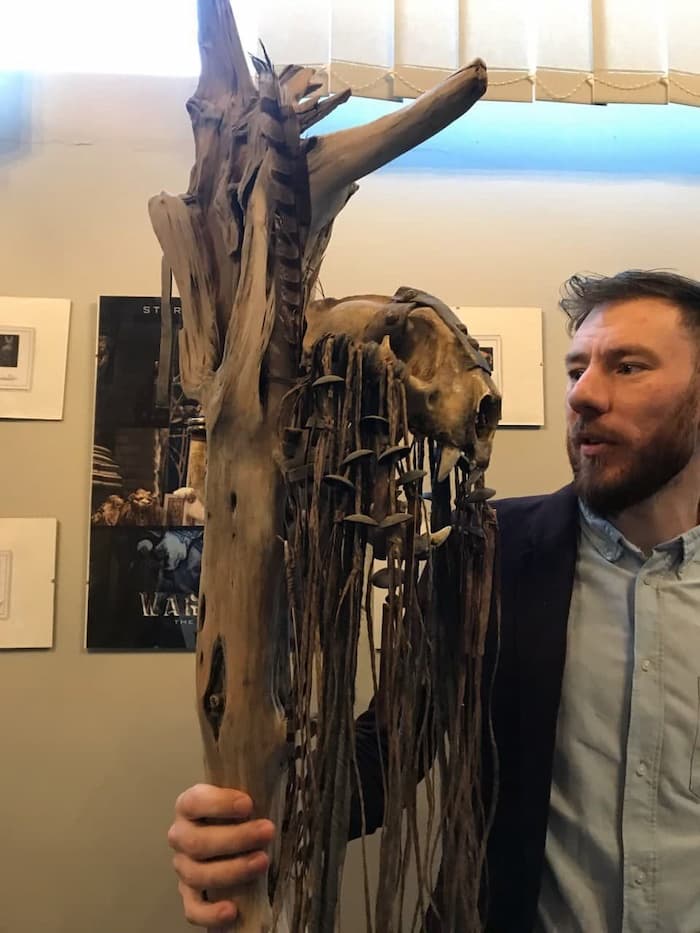 Up next: Day Two
I start explaining the situation to my manager, hoping he'll understand. Late for my second day at work? That does not look great, does it? Fortunately, Maciej tells me such things happen, so I shouldn't worry about that at all. Still, I hope this does not put a bad image of me in his head straight away. You know what they say about first impressions!
So, I sit down at my desk. My team leader, Piotr, tells me what I should learn and focus on today. Justyna's been working from 8am, so I get a chance to ask her questions and get to know her some more. She's a very shy girl who kind of felt ashamed of speaking English at that time, even though I told her that her English was great. She's certainly not like that now, as she's come out of her bubble and improved her language skills a lot.
Next thing I know, a very tall guy walks into a room. He has a very commanding presence, as if he owned the place. So I think to myself: who the hell is this guy? Turns out it's Mikey Shines, the company's flagship streamer. He introduces himself and asks me a few questions. He's a very nice fella. We chat for the next few minutes and he goes back to his work.
Days Three & Four: Coolfellas
The next day, Mike pays me another visit. He asks me if I am interested in doing some work in front of the camera. Does a bear shit in the woods? Of course I'm interested! What kinda question is that? He looks at me strangely, but is like "awesome." He starts talking about what he wants to do and when. I'm supposed to wear a suit and bring black glasses to work the next day so we could start filming. This project is about Black Friday. Mike wants us to have a nice set and a good script to promote the sale on our marketplace.
This is the moment that really changed me. I started doing something I never imagined doing. Thanks to Mike the last 15 months of my work were so full of new skills that I wanted to learn and things that I wanted to do. This included streaming on Twitch and YouTube. I will be always grateful to Mike for all this. I'll explore this stuff in detail in the next article.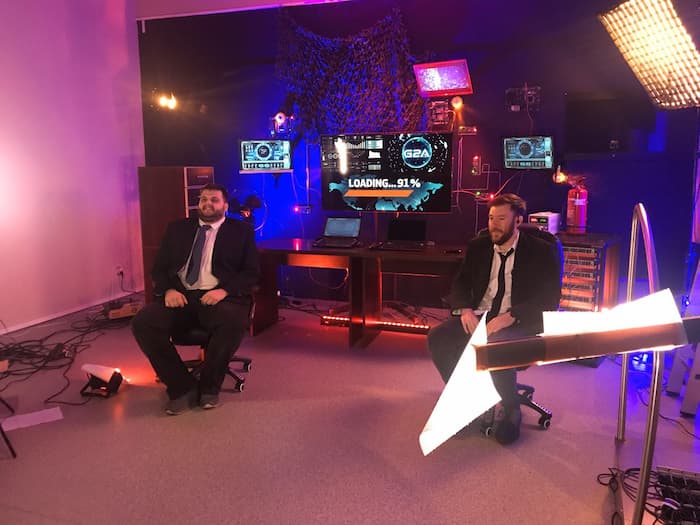 The next day, I walk into the office indeed dressed in a suit and ready to start my first video campaign. It's funny: I've only been around for a few days and I'm already going to have my face plastered around the Internet.
I arrive at the office and my manager Maciej is like: "What's the special occasion, what's with the suit?" "Black Friday video with Mike." Maciej just smiles and walks away. What you need to know about him is that he dresses smartly for every occasion. No way he's going to dress scruffily. The guy has an iron on his work desk all the time.
Even more adventures to make this week even more exciting
Two hours later, Maciej walks in carrying a gun. No, I didn't do nothing wrong. And no, we're not covert gun dealers, either. This was in fact an airsoft gun that we wanted to gift to a partner of ours. Maciek wanted our feedback on what the colours it should be, etc.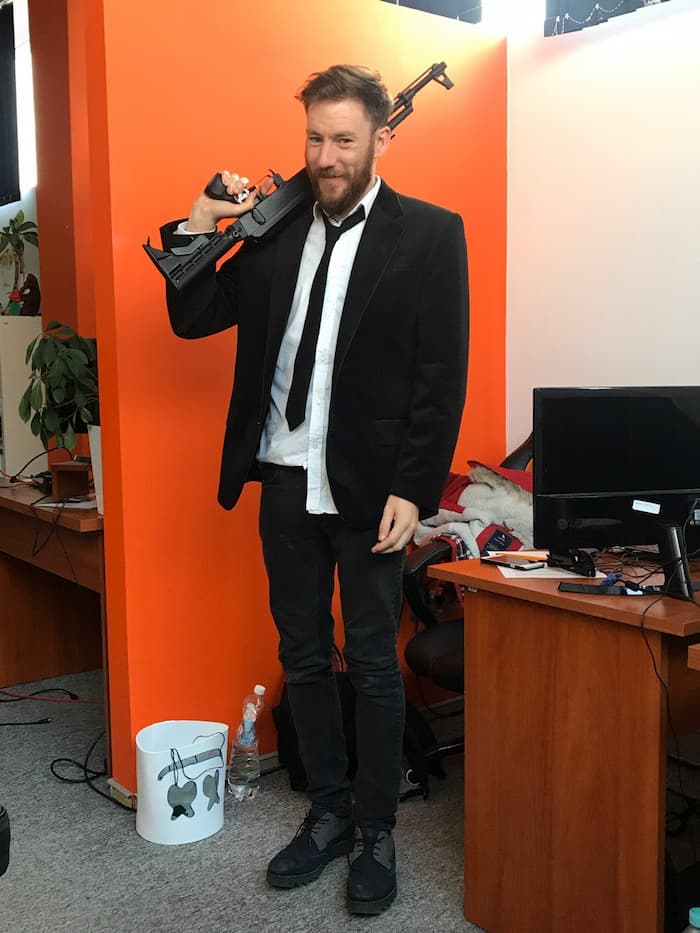 Later on, Mike and I start filming the Black Friday video. A totally new experience for me, but boy, did I really enjoy it. There are uncountable bloopers, outtakes and cuts, but that's what happens when you want to make a great final product. Next, we both have our pictures taken. Now we'll be on G2A's promo banners all over the Internet. How cool is that?
That was not the end of the day for me, though. Up next was a Halloween party in the games room. Everybody was super friendly and there were some amazing costumes. So, I dress up Marshmello, my son's favourite artist at the time. I hang around for an hour or two, talking to the people I know. I'm too nervous to speak to someone new. Still, it's a blast. I even get to pretend I'm a DJ for the event.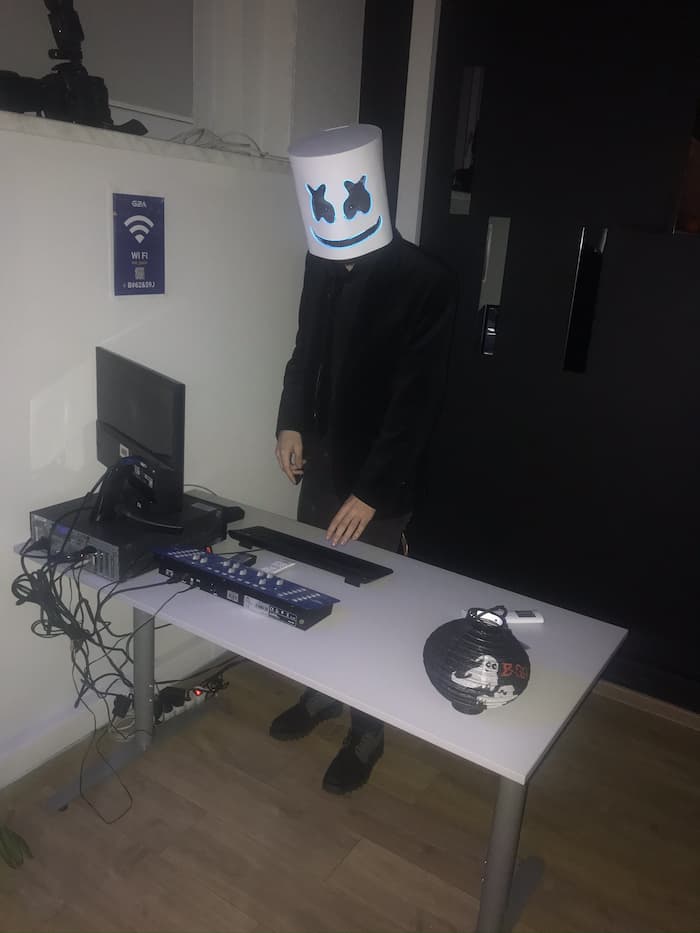 As far as my first week at G2A is concerned, the rest of it was pretty mellow, which was a nice change of pace. I can honestly say I could never have imagined it being so exciting. I got to be a CIA agent, a Marshmello wannabe, a DJ at a Halloween party and John Wick in the space of 7 days. Who else can say that about their first week at their new gig?
That's it for today, I suppose. Stay tuned for the next part!
by Steve Jones, Community Specialist at G2A.COM
Back