Is there a secret formula to it? We're about to find out.
I sat down with Steve Jones (G2A's Community Specialist) and Michał Bielec (G2A's Partnership Specialist), both avid streamers, to talk about their favorite-pastime-turned-job, what makes a good streamer, and their knack for interacting with the audience:
Tell us about how you got into gaming.
Steve: I started gaming at a young age. My younger brother had a super Nintendo and later on an Omega. So, I remember playing games as early as 4 or 5. I am a very competitive gamer. I played Counter-Strike for about 14 years, Dota for about 4, and now I'm playing Valorant competitively. And passionately, to boot.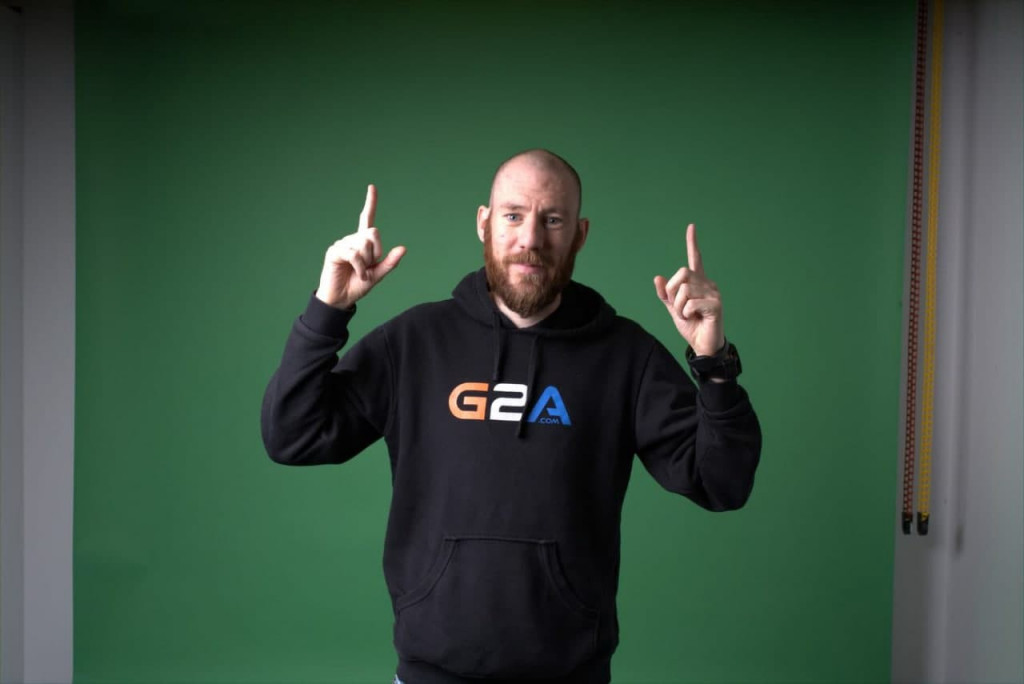 But the real question is, how did my streaming journey started. It was October 2019, during a Halloween stream. I spent theses 2 hours playing Five Nights at Freddy's, using VR. It was such a memorable moment for many reasons, not just the fact I shit my pants from fear. Since that moment I had the privilege of being part of two charity streams, as well as countless duo streams, podcasts, and now my own solo streaming schedule. The last thing on this list is something that just puts a smile on my face. G2A has put faith in me to do a job and I give it everything to try and repay that exact faith.
Michał: Back when I was 4 or 5, I was lucky to have a gamer father. I used to sit next to him and just watch him play the likes of Tomb Raider Chronicles or Giants: Citizen Kabuto. Guess you could say that he was my private Let's Play-er. Later on, I started delving into this world myself, and now I am where I am.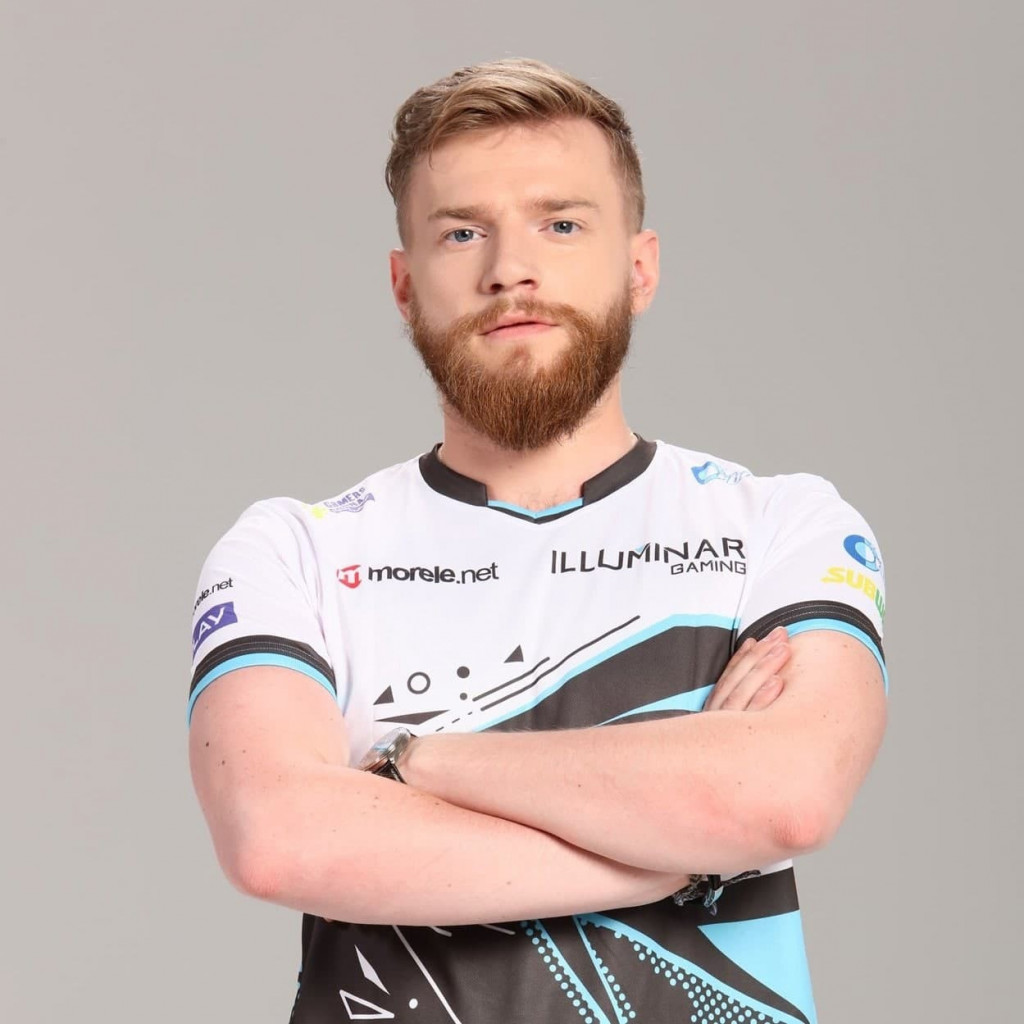 2010 is when my gaming interests changed. I started publishing my playthroughs, in the form of comedic sketches. I made 2 videos of myself trying to be funny in Mount & Blade, and that was it. A year later came my Let's Plays, and they started getting more and more popular. These are the videos I do to this day, without any major breaks. Meanies could add that without any major success, either. But — it was always about fun for me. It's a hobby, so I never paid much attention to stats. I'm certainly happy with what I have and I'm grateful for all my followers.
I started streaming in 2015, and this is what ultimately led me to G2A. This happened after a competition in 2020 that I won, becoming a full-fledged streamer for Illuminar Gaming. This is when I noticed a job offer from G2A, posted by Patryk (❤), and that's how I ended up in the best job I ever had — without a trace of irony! Among my duties was a couple of livestreams a week. I liked that a lot, and so I joined G2A.
What got you interested in streaming? What makes it different from other kinds of jobs? Is it more interesting than what you usually do at work?
Steve: Good question. Streaming is something you can't simply put in words. It's a very emotional experience that can only really be summed up with a facial expression. I love it and find so much joy in doing it. Every time you stream you are giving all of yourself to a virtual audience. When you see the same names in chat for each of your streams, you begin to feel this…love that people have, not just for you, but your work as well. They are essentially giving their free time to support you. How can you repay them for that?
You get to meet so many new people, experience different cultures and backgrounds. It's surreal. The best experience is when you get that nice "follow," because you know that people are enjoying your streams and would love to see more of you in the future. I am not one who believes you should push for follows. Nah, they'll follow you if they like you, and getting that follow means the world. It is not like anything else that I do at the company, it's something you can't really match up with any other experience.
Watch stream: Steve and Quendigoldo (our partner) duking in out in FIFA 21, best of 5
Michał: I think that once you enter the world of Let's Plays and streams, it's really hard to stop afterwards. I often caught myself talking to myself when I was playing games outside of streams, but this is something I don't mind. It's pretty funny and it makes games more "alive" for me.
When it comes to streams per se, it's the audience and its reactions that make streaming so addictive. Being able to chat with people, start relationships, and even compete against your followers–there are games that let you do that–all this makes me want to keep streaming. I know that there are people waiting for me to go live, and everything is absolutely authentic, there's no post-production involved, like in the case of regular videos that can be made funnier with clever editing.
I enjoy the acting part a lot. I came up with this persona of mine, as I love playing with the form of my streams. This version of myself is different from who I actually am, which can be surprising to people who meet me IRL. I overreact and do things like dressing up as a unicorn, which is something that the real me would never do. Sorta like what-if scenarios, which leaves plenty of room for experimentation. And I guess it makes the whole thing funnier, if you could call it that.
What's the most important thing about streaming? People think all you need is just a good flow, but is that so?
Steve: The most important thing about streaming for me is the connection you have with your audience. You are there for them and you must do all you can to make them enjoy your content. Without them there is no difference to just playing alone without a camera on. Don't get me wrong: there's plenty for you to do in order to become successful. Consistency, staying true to yourself, and giving time to your audience are some of the more important things you need to maintain a good channel.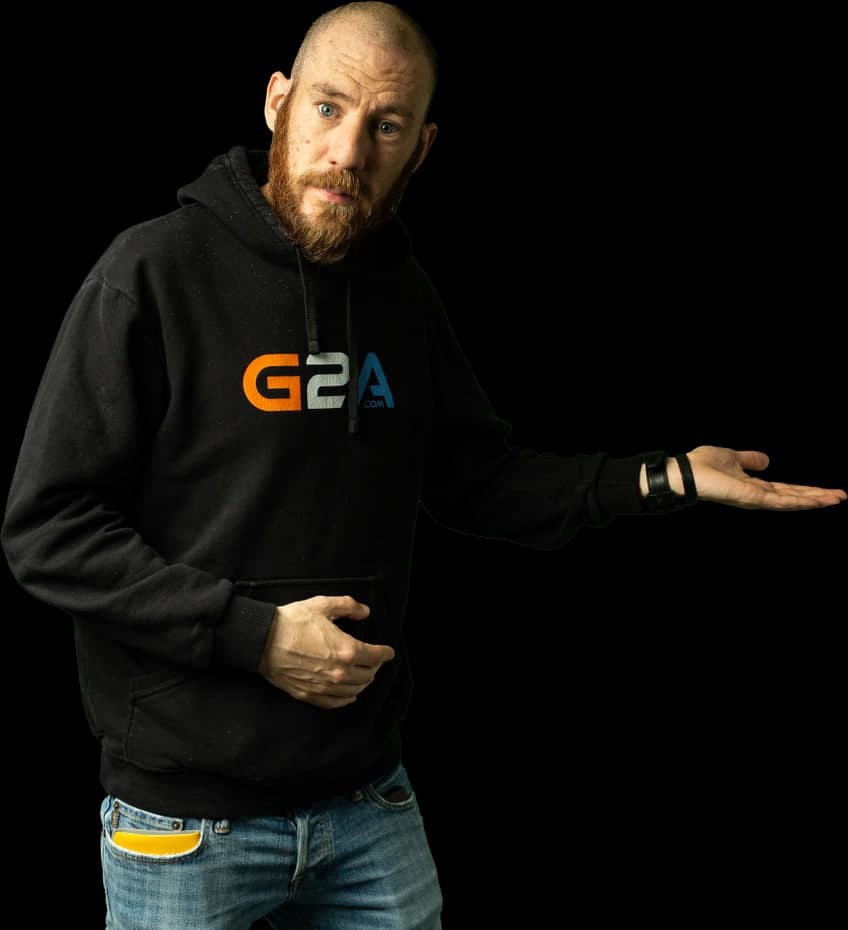 Michał: The way I see it, you need to want to stream in order to be successful. This is where it all begins. Regularity, conscientiousness, inspiration, ideas, creativity — without getting burned out quickly — and many other things are involved. If someone starts streaming thinking that they'll be a streamer, just play a bunch of games, and earn lots of money, then I give them three sessions tops before they give up altogether (although there were people who became successful this way, that's a fact). Streaming just because you want to, like, why not, is the best approach IMO.
What's the difference between streaming for a company and being an independent streamer?
Steve: There is a huge difference here. When you work for a company, you represent them. This means you need to be very careful with what you say and do on stream. For example, because of our audience, we can't drink or smoke on camera. We need to be helpful to anybody who needs it and make sure we keep a good connection with our following.
When you stream as an independent, you can be who you want to be, and do what you like. You can control the music you want to play, hoping not to get any DMCA flags, and you can tell people to GTFO if they are rude. Not only that, but some folks prefer to help out independent streamers rather than companies. They could be more loyal, because an indie streamer is just one person, and not an organization.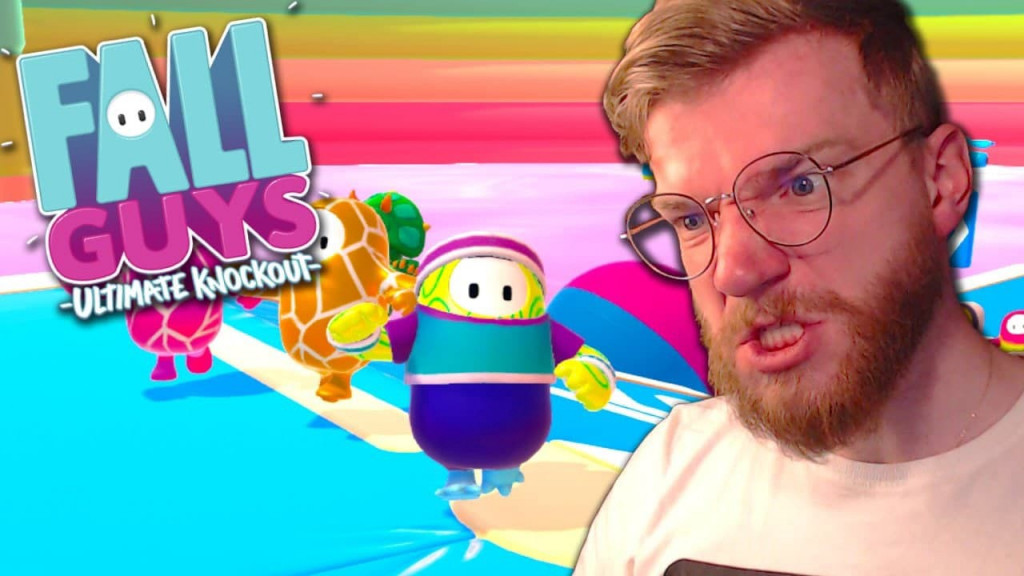 Michał: The biggest difference lies in responsibility. This is what I experienced back at iHG, for example, where I had to be extra careful with my choice of words. Same goes for streaming. I admit, I do swear a lot during my private streams, which fits the persona I created. No, I don't drop F-bombs like crazy, I'm trying to keep that within reasonable limits.
However, when I stream for a company, bad language is a no-go. I don't talk about controversial topics like religion or politics, I keep things really neutral. I am aware that I represent G2A. And the fact that I stream in English changes a lot, too, making things even more interesting.
Do you feel like an actor or a performer while streaming? Do you experience stage fright?
Steve: Before every stream I have a moment when I need to listen to very loud music and release some emotions. This is my preparation for what is to come. I don't fear what I do, it's just not in my character. I do it to get in the zone, so to speak. I try to be myself on stream and not pretend to be someone I'm not. This is probably why I don't feel like I'm a performer.
Michał: Yes, and that's what I love about it! When I was younger, I loved taking part in plays. It was lots of fun, even though I usually experience quite a stage fright. I think that in most cases this is the fear of being judged by others.
Streaming is a completely different thing altogether. You don't get to see the reactions of others (unless it's on chat), you don't feel like you're being watched all the time, so this makes it easier for you to overcome your fears.
What's your most favorite streaming experience? Which one was the worst?
Steve: Lovely question here. I would say my favorite experience was on Tuesday, 15th of June 2021. So yeah, very recently. I was streaming Valorant. It was special because this day I had the biggest audience so far…
I know some may say: "but Steve, those are not stonks." Maybe not to these people, BUT this was the first stream when I racked up some great numbers without any intervention from a raid or host. All of this was users who came to my channel and stayed for the content. It was a fantastic stream, because of all the engagement and all the lovely conversations I had with people. I got very emotional at the end, because I really never experienced so much love and support before.
My next stream (also Valorant) had almost the exact same numbers and even as I'm writing this, I am getting emotional by just how thankful I am for everybody who comes in. Like I said before, it's an experience you just can't replicate with anything else.
And there was the 24-hour charity stream for Extra Life. This was the first time when I was able to give back to people through streaming. We raised like $2,000, which makes me extra grateful for that experience. I could go and on about the immense amount of pizzas we had or the silly things we did, like painting nails, colouring each other's hair, and even eating the world's hottest pepper. Still, the most important thing is that our community came in to support such a great cause. And we got to play lots of classics, like Postal, Duke Nukem and Serious Sam. Talk about nostalgia!
I don't have a moment I could call the worst. My community is always there for me and they make me so happy and grateful. It would take something monumental to make me feel down or disappointed about a stream.
Michał: Perhaps I should say that every stream is awesome, but let's be honest: that's just not true. My best streaming experience was my charity stream on my birthday last year. I did a 12-hour-long livestream where each donated PLN would be used to fight the Covid-19 pandemic (BTW this was a part of the popular "hot16challenge 2" donation run). My very bold goal was 500 PLN, with the assumption that I'll pay the remaining amount if the quota is not met. The stream was an unexpected success, and I got 500 PLN in just 30 minutes. Ultimately, I collected 2,400 PLN and added 200 PLN, and then donated the money to the aforementioned cause.
When it comes to the less pleasant experiences, sponsored let's plays are definitely on that list. Like I said, I'm not a huge streamer — at least I don't think I am, and I don't think I'll ever change my approach — but I was able to cooperate with various brands. While sponsored streams (they are always marked as such, by the way) are usually done in an organic way, some developers require an entire segment devoted to a particular title (perfectly understandable, I don't see a problem with that), which requires you to play it for several hours. If you were doing this just for fun, you'd probably choose some other game instead. But if you like the devs' new creation, I guess it's no longer an issue.
After all, I appreciate what I got, since it's so good to make money on something you love doing.
Give me a bit of info on current trends and which one of them is not your cup of tea.
Steve: I know this is going to be controversial, but I am not a big fan of the hot tub trend. There are businesswomen who I feel are exploiting a younger demographic on a platform that they don't care so much about, but use it to get attention for their OnlyFans, etc. I know Twitch recently put them into a new category, but I do not think it fixes the problem.
A trend I like is co-streaming. I think it's quite meta right now and it does show great results. The fact you can watch your fav Twitch streamer play with somebody else is awesome, as you may not know that other streamer and they can get some love and support from the other channel.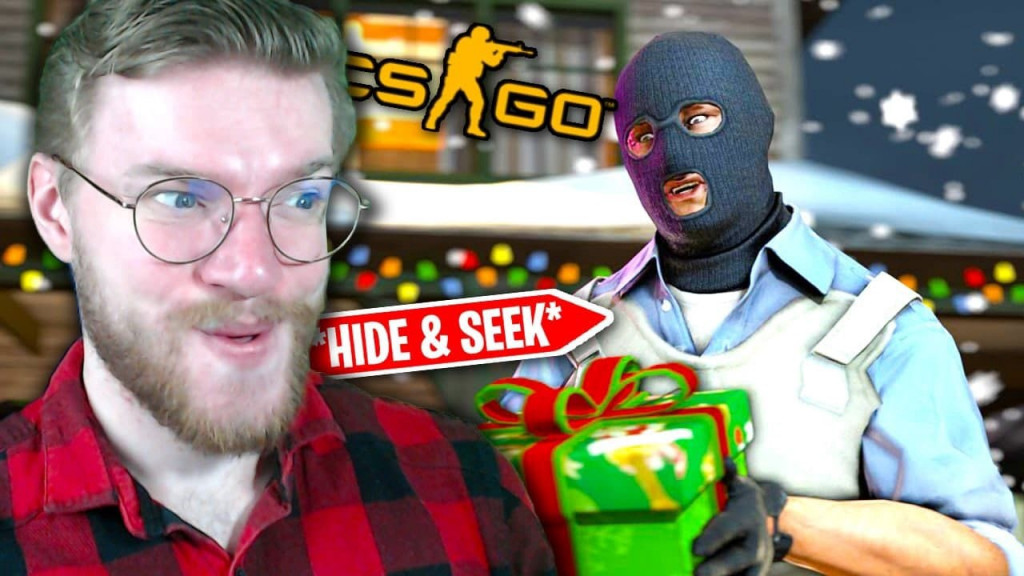 Michał: I'm a fan of each niche trend (side note: I'm not sure if niche doesn't stand in stark contrast to trend, oh well). I love watching Heroes of Might & Magic 3 tournaments, or chess (a game that has become a non-niche trend as of late). I love watching stuff like that and being part of it.
As for the trends I do not enjoy, well, the hot tub thing isn't one of my favorites. There were times when I was almost certain the site I'm on is definitely not Twitch.
Before we wrap up — what's your vision for now and the future?
Steve: This is a tough question. My goal is to keep growing a community that I can count on. Not only that, but have a strong connection with other streamers, so that we can grow and expand other communities. At the moment, I work with a lot of small streamers and I have already seen that the more you collab with others, the more it helps. And not just my community, but other streamers' communities as well. At the end of the year, I would like to have a bigger following and more streamers to collab with.
Michał: Truth be told, I don't really have any major expectations regarding my future. I've always believed that positive surprises are better than negative ones. Of course I'm not talking about purely technical details, such as what my viewers would like to see the most, leading to better stats and new followers. I'd certainly love to keep my audience entertained, be there for them and the other way around, so that we can have healthy symbiosis.
If I am to name one specific thing, it would be joining the Twitch partnership program. This is an achievement I would be proud of.
Bonus question: what's the game (or games) you're looking forward to streaming the most?
Steve: The game I am looking forward to streaming the most is Battlefield 2042. I can't wait to get my hands on it! I have a lot of people in the community who would love to play it also. At the moment, playing with other streamers is a big thing to do right now. It can really expand communities and this game will be great for that. 4 people in a squad, running and gunning 128 people…it's going to be insane! I have been a huge Battlefield fan in the past, my favourite being 1942 and Vietnam (*wink* EA, create another Vietnam *wink*). At the moment, I'm filling this void with BF4.
Michał: I think it's Call of Duty: Warzone. Mainly because I've been trying to play it more as of late. It's free and everyone can join me. Another game I'd love to stream is GTA V, especially GTA Online, since a lot of stuff happens in it and there are so many fun ways to play it.
Be sure to check out Michał and Steve's channels!
Steve streams on Tuesdays, Wednesdays, Fridays and Sundays at 10pm CEST. Here is his Twitch channel.
Michał goes live every day after 8pm CEST. Here are his private Twitch and YouTube channels. Official G2A streams coming soon — stay tuned!
Back