Collecting oldies and rarities might totally work as your early retirement plan.
I'm a collector. I keep my old Lego sets to this day. I played the heck out of them, and now my kids are busy doing the same.
Seeing my sons having a blast with old Bionicle sets — the famous franchise that saved Lego from bankruptcy back in the day — makes me pretty certain that this collection will be passed on to at least one more generation, and my grandchildren will enjoy it just as much as their ancestors before them.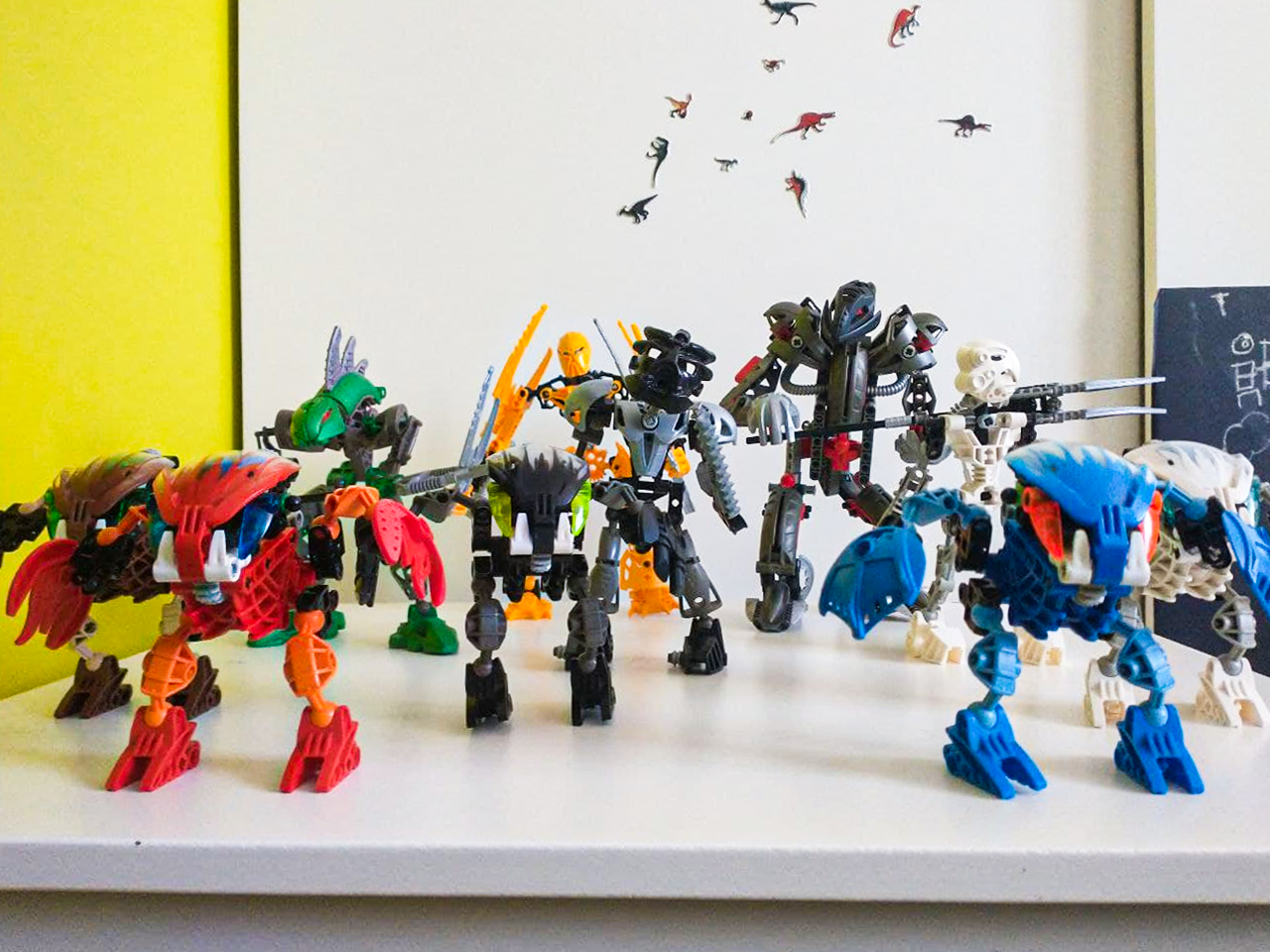 Still, my treasures are rather ordinary compared to what professional hoarders of all sorts of geeky stuff have.
These people dedicated their lives to obtaining things that might become crazily valuable decades, years, heck, even mere months later. These might be as mundane as marbled Lego bricks!
The old stuff
Discontinued product lines become less and less available over time, and this fact alone makes them all the more desirable. Such items are also sought after because of the nostalgia factor, their cult status, or simply because of the whole "old stuff was made to last" thing.
All sorts of toys — miniatures, action figures, etc. — are very popular among geeks. Just take a look at Mattel's He-Man product line. Those who grew up watching the original series in the 80s and the 90s are now busy completing their childhood collections, or just want to rekindle their memories. This year's CGI reboot might help here somewhat.
He-Man toys in mint condition sell really well. Some of these can fetch a price of $50 or even more. Browsing eBay, I found a used Masters of Eternia playset from 1986 that was sold for over $1,100 this summer. Another one, also used, but 100% complete, went for $2,700! Might come as a shock to someone who, say, gave their entire collection to a distant cousin ages ago.
And there's the entire Star Wars franchise, which basically paved the way for movie-based toys. George Lucas famously had his paycheck cut by half, so that he could keep merchandising rights to the 1977 film. It was a brilliant move that made him one of the richest people at the time (and helped him fund Empire Strikes Back and Return of the Jedi, by the way). These days, no production company would agree to that, knowing of merchandising's incredible potential.
If you're satisfied with used toys, you can get a lot of Star Wars stuff from 1978 for around $25. If you want something that hasn't been used, however, be prepared to pay much, much more. This July, a mint-condition 1978 Darth Vader figure was sold for over $3,500 on eBay.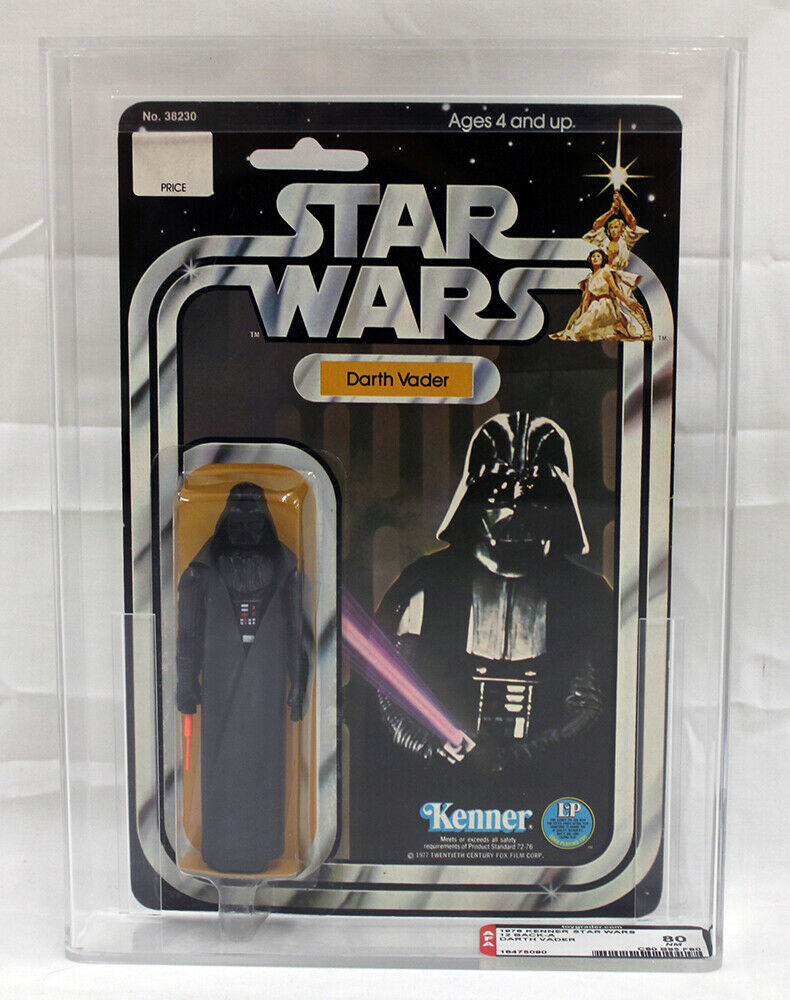 Two factors are very important for collectors: the condition of the original packaging (best unopened) and official grading. The Darth Vader action figure was used, but it featured the original box and was evaluated by Action Figure Authority (AFA), which awarded it 80 points, meaning the toy was in a near-mint condition.
AFA separately grades the toy and its packaging before awarding the final score to a particular item. Why would you want to pay for such a service, anyway? The answer is simple: if ungraded, used 1978 Darth Vader toys cost around $25…
There's tons of things loved by collectors: G.I. Joe and superhero action figures, and retired Lego sets. These often fetch crazy prices, especially Legos. One of the most iconic Lego Space sets of the 80s, a sealed 1987 Legoland Space System Futuron Monorail, was sold for $3,000 on September 14, 2021 on eBay. You can get a used one for around $500.
There's even this whole marbled Lego bricks thing that I mentioned above. Once considered factory seconds, these rare pieces were distributed to retailers as per the "nothing goes to waste" policy. Now they are being hunted down by Lego collectors who treasure them for their unique beauty. A single marbled brick can cost up to $100 these days!
One impressive thing about Lego is that it has become a better investment than gold or stocks! And it doesn't take much time, either. Sometimes all you have to do is just wait a couple of months, and you'll be able to land a sweet amount of money.
By the way, this can involve a lot of travelling. I heard of people going to Denmark, because you can get the cheapest used sets there, so that they can sell them for much more elsewhere.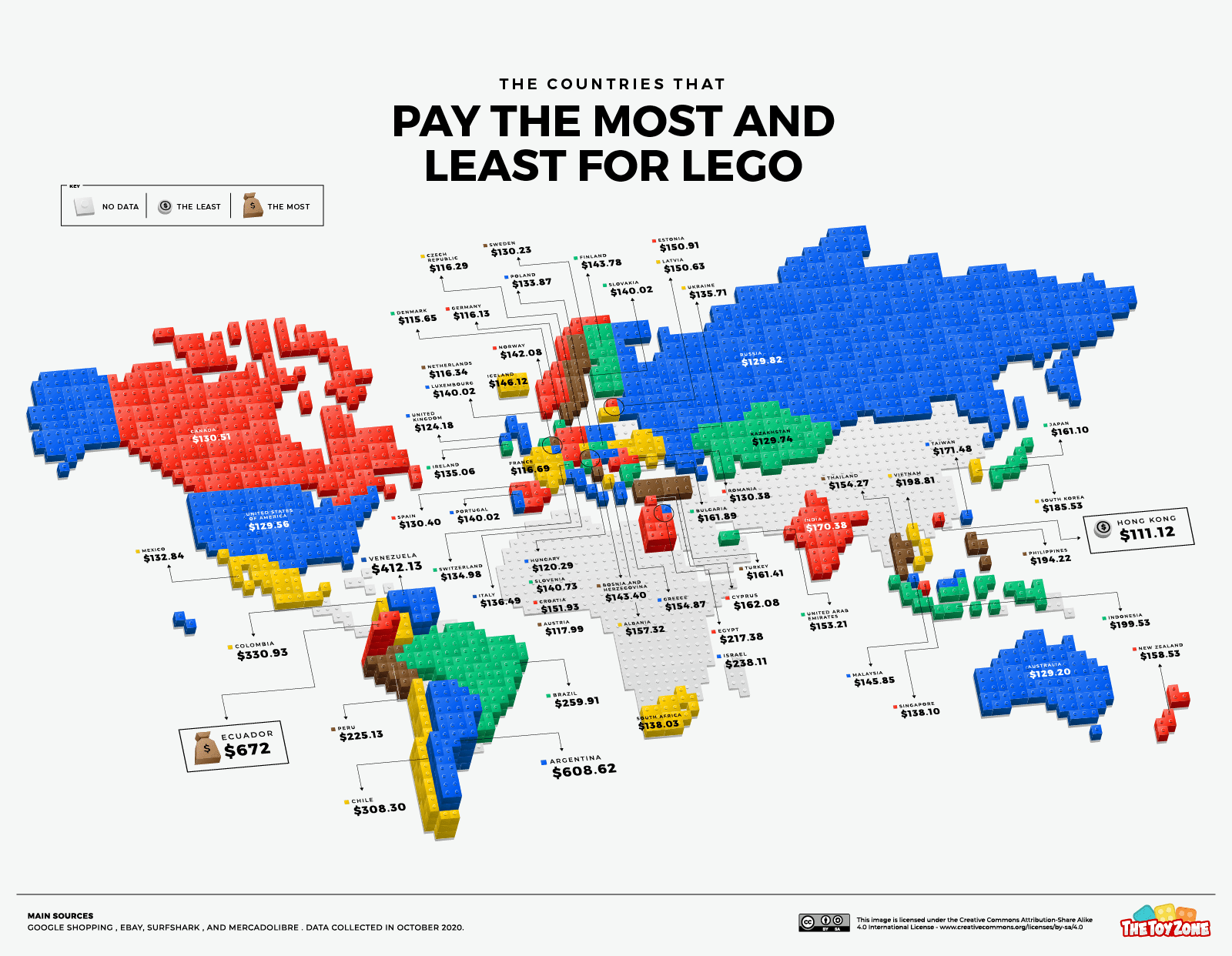 There's plenty of other things that people collect, such as vintage consoles (unused systems can easily sell for more than $1,500!) or board games. Did you know that there are folks who'd rather buy the original Fireball Island game from 1986 for around $300, or even $400, while you can easily get a new version of the game for just 90 bucks? Well, I guess the classic edition probably holds more value than the Kickstarter re-edition from May 2018, which brings us to…
The rare stuff
The general rule here is: the fewer people have it, the better.
And it works for board game crowdfunding campaigns, for example. They often tempt supporters with items that will not be available in retail. Heck, sometimes the game itself is not planned for retail at all!
Kingdom Death was backed by around 5,410 people on Kickstarter. It turned out to be really good, ranking at the 45th place on the Boardgamesgeek list. Even though there was a later reprint of the 1.5 version, an unboxed copy of the original release now sells for around $1,500 on eBay, 10 times more than the campaign price.
And then there are books, fairly new, but still able to fetch exorbitant prices on auctions.
We're talking first editions here. The first UK print of Harry Potter and the Philosopher's Stone had a run of only 500 copies, most of which were sent to libraries and are now in a rough shape. One of such books was auctioned in Leyburn, England this year. It was sold for £80,000, or roughly $110,000!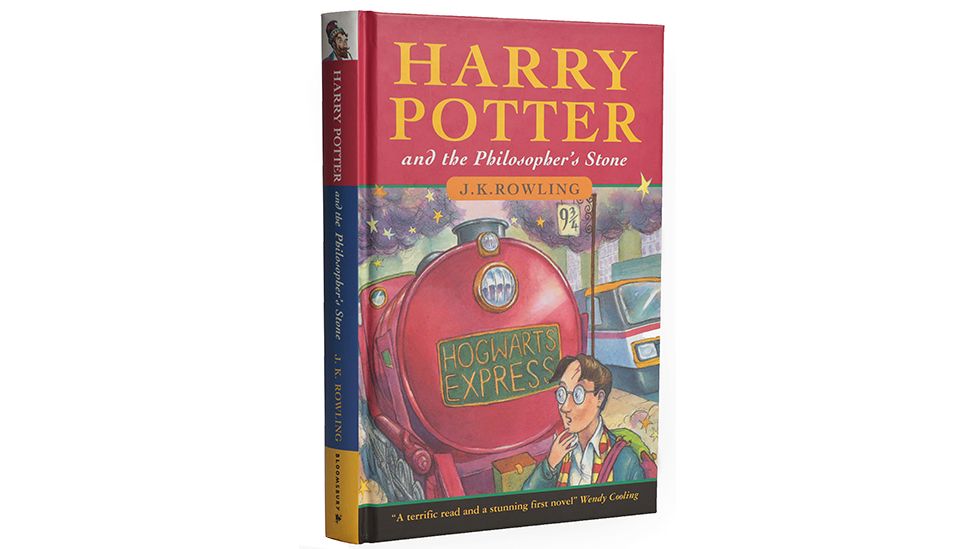 But this is hardly the ceiling. A copy of the same edition signed by J. K. Rowling herself was sold for £125,000 last year. A yet another one, this time without an autograph, got bought for £68,000 at an auction in Staffordshire.
Let's not forget about comic books. Issues with classic covers or featuring first appearances are typically more valuable, at least according to ComicsPriceGuide.com.
For instance, a 1938 copy of Action Comics #1 was sold in 2014 on eBay for a whopping $3.21 million. This issue was Superman's debut, originally cost 10 cents, and is very rare — only 100 copies or so are said to exist.
Geeks also love collectible trading cards. Rare Magic: The Gathering or Pokémon cards can be worth a fortune, a fact people learn in elementary school. Since there are many fakes on the market, such cards are usually graded by PSA (or Professional Sports Authenticator) and the like.
There are collectors' holy grails, such as the Pikachu Illustrator Card. It features artwork by Atsuko Nishida, the artist who created the cute yellow electric mouse. There are only 39 copies in the entire world, and only 10 of them are said to have been graded. An ungraded, used card sold for $2,000 on eBay this summer. Not much considering the fact that a PSA 9 card in in mint condition was sold for $195,000 in New York this summer as well…
But I found an even more expensive item: a 1st Edition Holo Charizard from the 1999 base set of Pokémon, graded PSA 10 (pristine condition). It found a buyer for a dollar short of half a million bucks!
The flawed stuff
Oldies and rarities are one thing, stuff with factory flaws is another.
Marvel Comics Venom Lethal Protector #1 from February 1993 has 3 variants in circulation. The proper one features Venom against a red spider web background and costs $60 if you want to buy a new copy.
However, there's a small batch of these where something went wrong and the background is black. According to recalledcomics.com, only 137 of such copies were graded by Certified Guaranty Company (CGC). One of them sold for $6,250 this summer.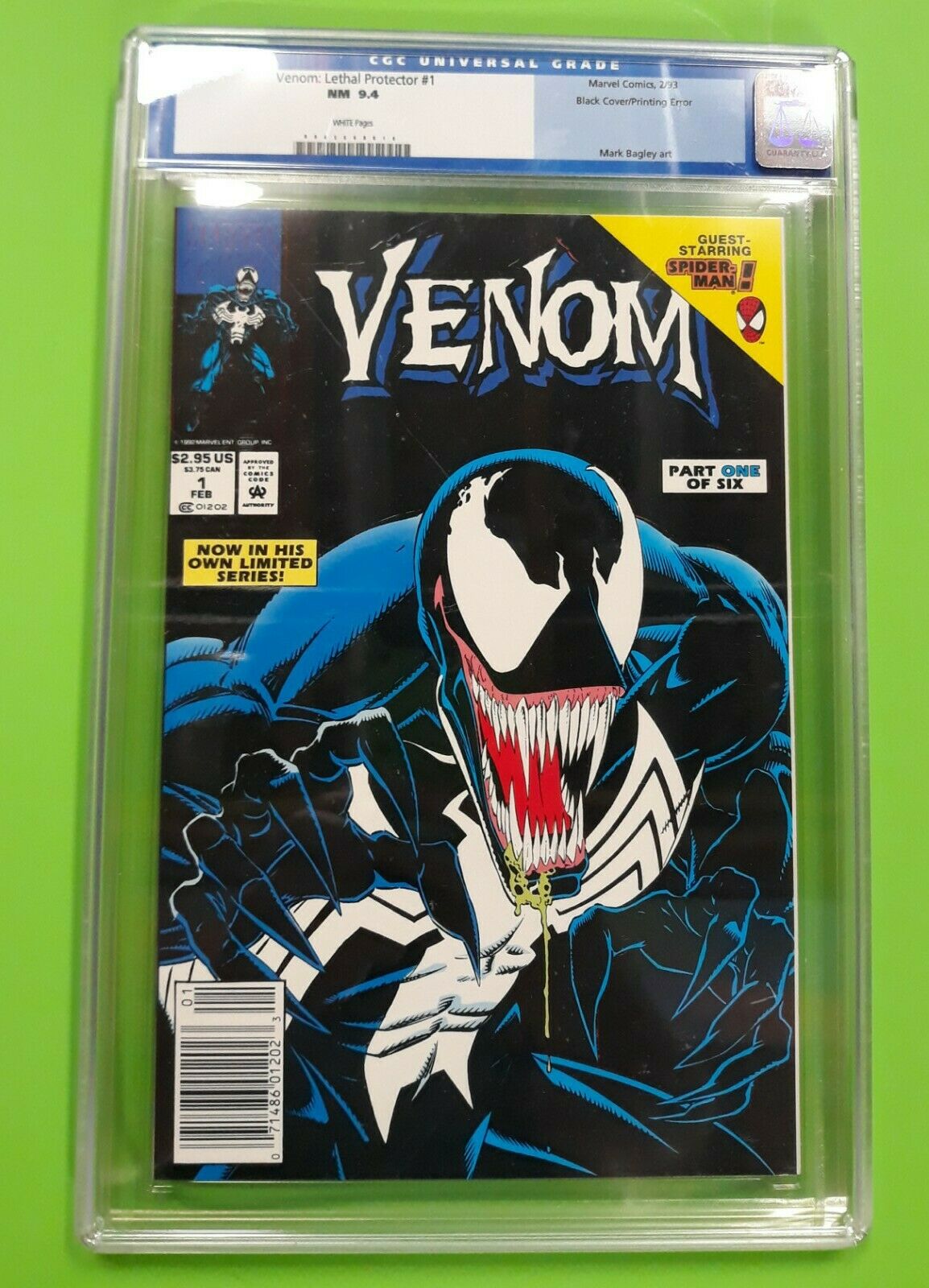 There are even rarer copies where the background is entirely white. Only one of these was rated to this day, with a score of 9.6.
Items can be flawed in many other ways. Playmobil's Security Check Point set was introduced in late 2008 to familiarize children with the screening procedures introduced after 9/11. It wasn't flawed in any way per se, it was just that people found it…inappropriate, as if it was making fun of the police state. The set was quickly retired, becoming a rarity. It supposedly sells for twice as much as its original price of $50, and I saw it listed for even more than that, but the finished auctions I found were for a mere $40.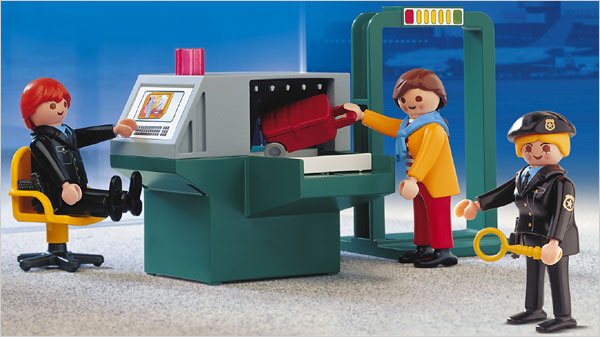 The "uhhh, what" stuff
Sometimes people collect the weirdest stuff. Before the Iron Curtain fell, my countrymen would collect anything with a hint of exclusivity that was available, say, foreign cigarette boxes or liquor bottles.
I recently read there's an entire community of PEZ candy dispenser collectors. In case you somehow never heard of these, they are small plastic tubes with heads of various characters on top, and each tube is filled with 12 hard candy pieces. PEZ dispensers were created in Austria in 1927. Today, you can get them in a whole variety of shapes for around $2.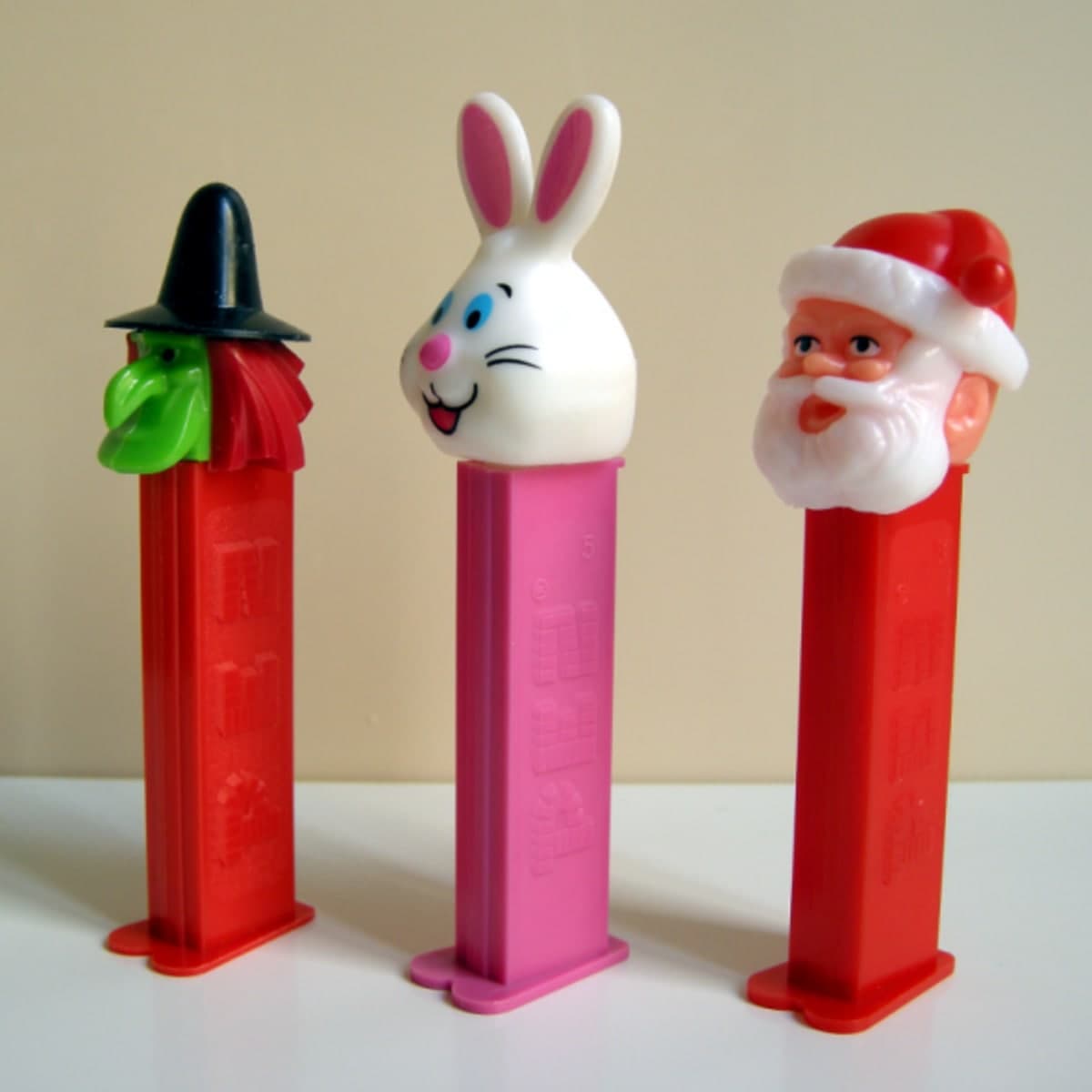 But what about the stuff from the past? There's an unconfirmed rumor that one item, the Astronaut B PEZ dispenser from 1982's World's Fair, sold on eBay for over $32,000. I managed to find several auctions where dispensers were bought for over $500. Last month, for example, an unopened 1964 Football Player dispenser, originally sold for $0.25, found a buyer at $610. I wonder if the candy in it is still edible. It probably is, since it's mostly sugar…
Time for some examples from G2A's turf. Our co-founder, Dawid, is an avid collector himself, and his collection features many gadgets from various games and movies, such as Hideo Kojima's Ludens statue, a giant Minecraft pig, a full-sized statue of the Witcher fighting a nightwraith, and a painting of the chocobo bird from the Final Fantasy series, all scattered across our R&D center in Rzeszow:

But the prop I want to talk about right now comes from the Warcraft movie. We have the throne of the king of Stormwind in our R&D center in Rzeszow. No, it's not a replica — it's the real thing straight from the movie set, as certified by Prop Store!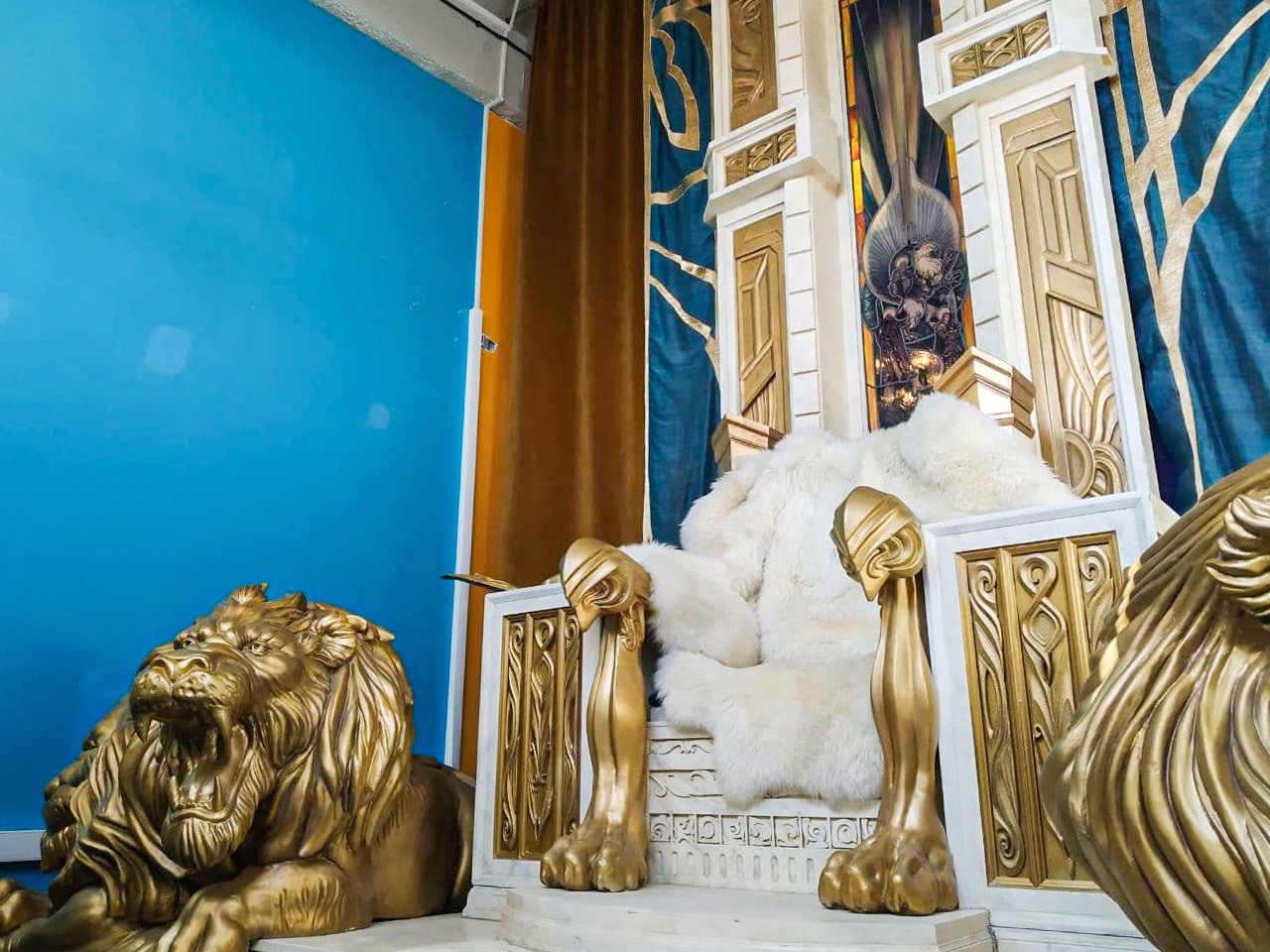 It's massive, stands around 18 ft tall, and there's a pretty cool story about how it got there. As it turned out, the throne couldn't be disassembled and even if it could, the pieces would still be too big to fit in the doorways. Any other person would just give up and find another suitable location to display the throne, but Dawid was dead set on having it in the Rzeszow office.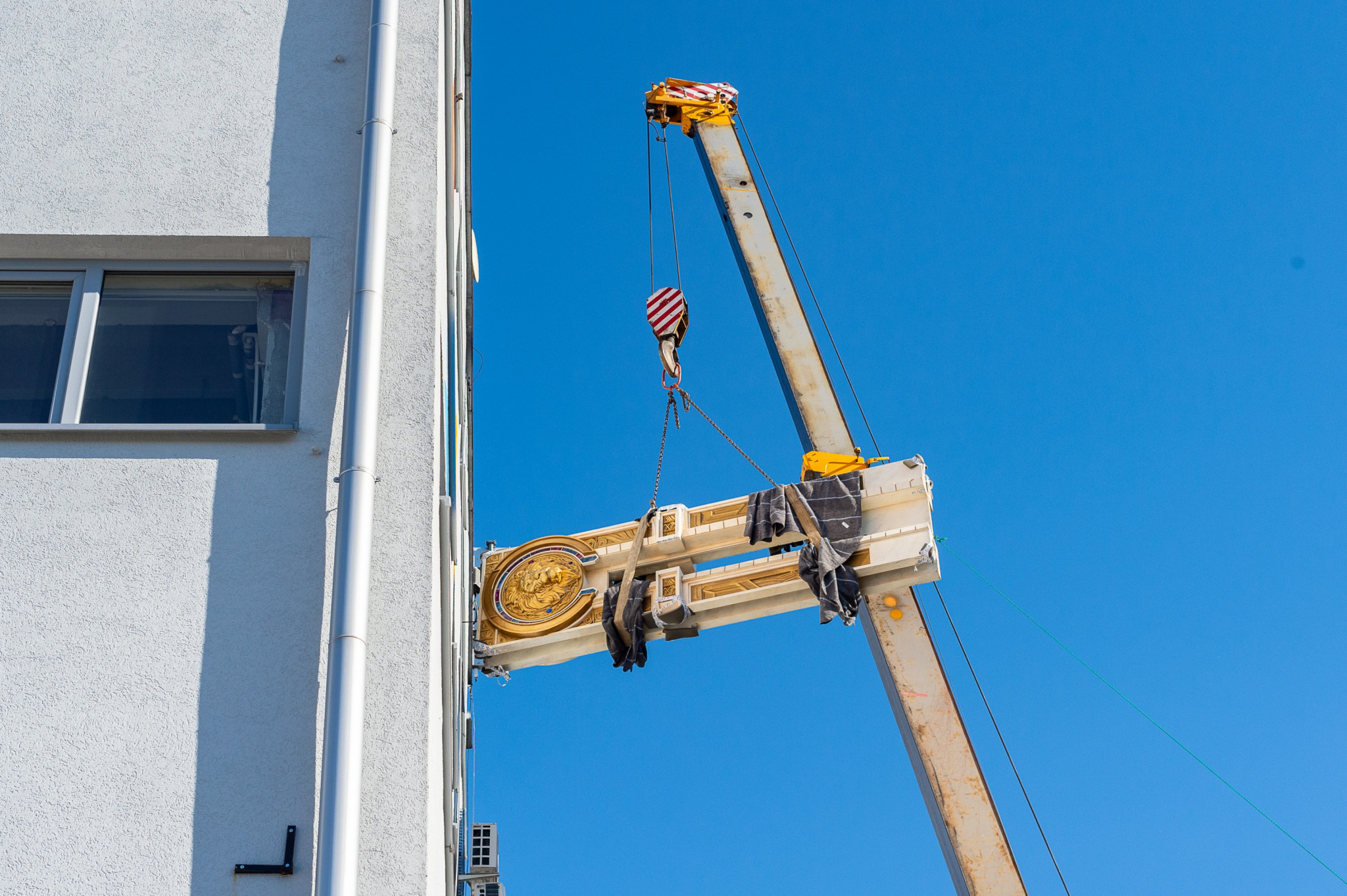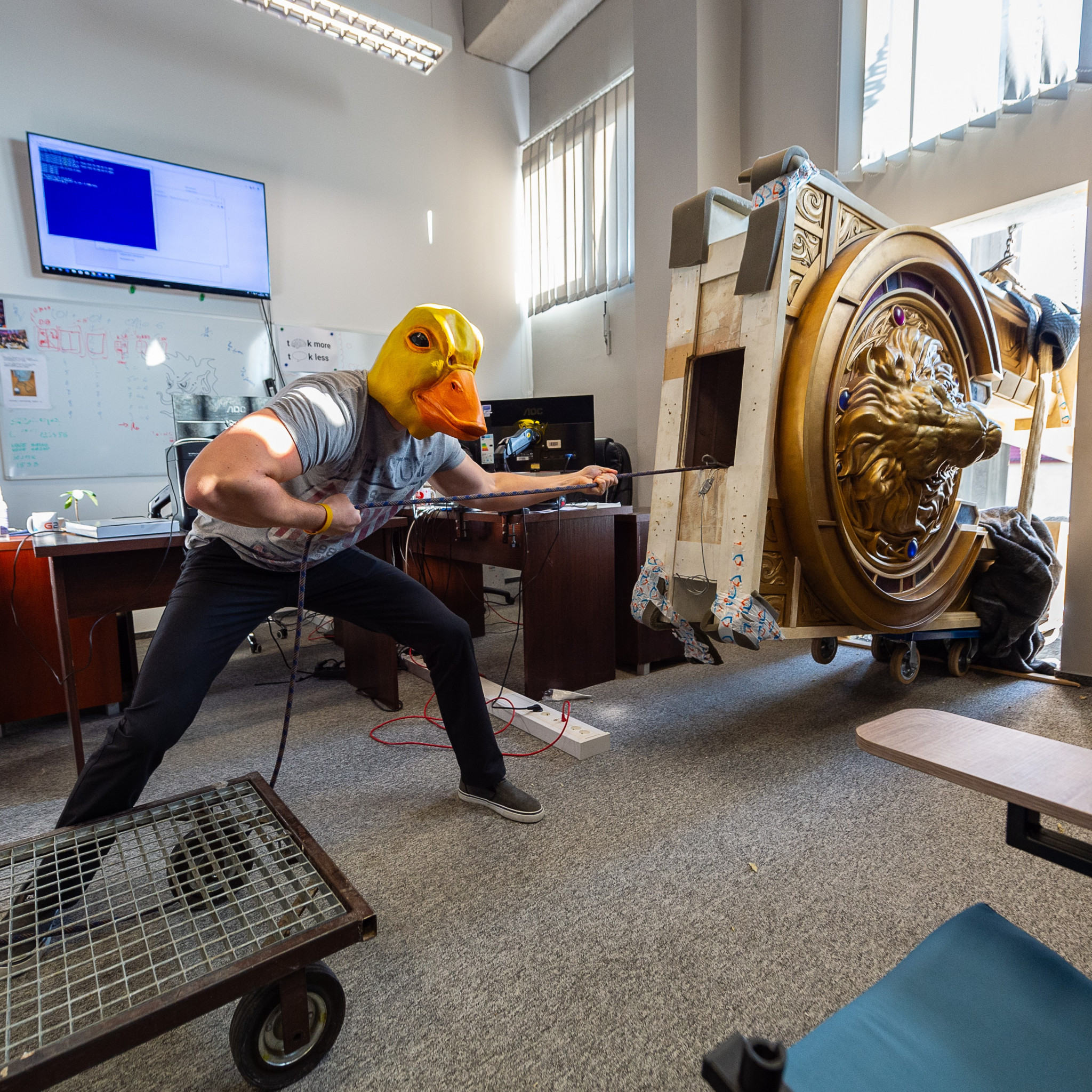 So, what did he do? He had a construction team cut out a giant hole in the wall on the 4th floor, use a massive crane to lift the throne and put the wall back in place. Surprisingly enough, it worked and didn't interfere with our office life in any way. A few days later we were all able to not just adore the throne, but actually sit on it and feel like King Llane himself.
What about your collections? Do you have anything that you feel might become extremely valuable in the future? Feel free to sound off in the comments.
By Piotr Radzięda, Community Team Leader at G2A.COM
Back