They know exactly what it means to love video games.
Marcel Achard once said: "People think success comes to those who wake up early, but in reality success comes to those who wake up in a good mood." These words ring true to all the night owls who like to stay up late playing rounds after rounds in their favorite video games. And hope they'll be alive and kicking the next day.
How do I know all that? Because I'm a gamer myself. Just like everybody on G2A's support team.
Here I want to tell how important it is to share a hobby with your customers. You may be wondering what working at support and — most importantly — resolving customer complaints is like. Well, I can tell you from my experience that it's a demanding job. But also a rewarding one. Here's why.
The art of helping people
Before I went up in the ranks and became a team leader, I was a regular consultant. This is how I learned that dealing with customers requires you to adapt not just to the situation, but also to each and every person you're helping. Behind every order there is an actual human being with emotions which we also need to handle, although none of us majored in psychology. This is where things may (or may not) get slightly baffling for every support consultant, myself included.
But it gets easier when I know that the person I'm dealing with has common interests. And what's the thing that most likely connects gamer-type clients and me? Video games, of course! Since they're one of my favorite pastimes, this helps me put myself in the customer's shoes and reach a mutual understanding.
Many would probably label complaints from gamers as "first world problems," but the thing is when you buy stuff, you expect it to work. And if it doesn't, your anger is rightful. Imagine you buy a new laundry machine and spend the entire weekend trying to make it work, only to have it flood half of your house due to a malfunction. Not a fun prospect, is it? And this is exactly how people losing their weekend's progress in a game because of a glitch feel. Ouch!
And it's so much easier for me to sympathize with these people, since I'm a gamer myself. And when the person on the other side — the said gamer-type client — is like "I feel ya, too," it makes you want to help them even more. I saw many customers strike up casual conversations, post a funny meme alongside their reply or even ask how your day is going by literally writing this question on a screenshot of their issue. How can you not smile at this?
If you can't, that means customer service is probably not your thing. Sorry!
What I observed after being a part of G2A's support team for over 4 years now is that those who enjoy video games share a community whose members have a special understanding towards each other. Support agents sympathize with gamers, and so gamers sympathize with support agents. After all, we're just some folks up for a healthy dose of gaming after a stressful day at school or work. And this dose could be much more than just a single evening.
The art of being a devoted video game fan
The thing about gamers is that their interest in new releases is huge. You'd think latest premieres have no impact on people's lives. But they actually do! There are folks who are capable of staying up really late on the release day. Many love taking a couple of days off to play the new game in peace. After all those years of waiting they deserve to savor the experience and enjoy it as much as they can.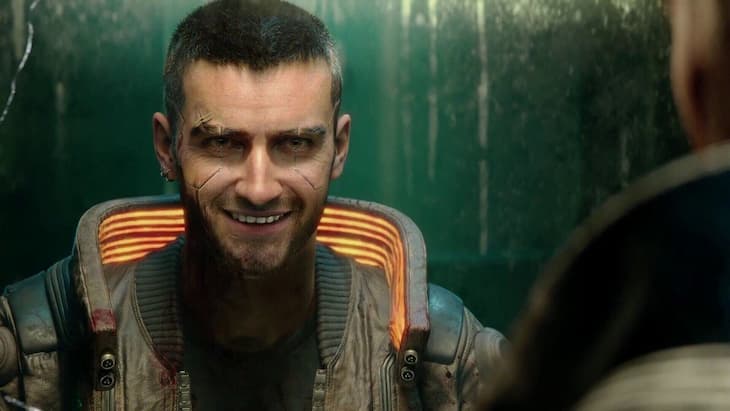 Yes, gamers can go to great lengths to enjoy their hobby. If this isn't devotion, then I don't know what is.
And gamers on my team are no exception. Our interests vary from strategy to hack'n'slash and action games. One day I mentioned that I spent the whole weekend playing Frostpunk, and Oleh, one of my colleagues, was like "I never took you for a survival game type player. Weren't you like a big fan of Diablo or something?" On another occasion we were talking about horror games and another colleague, Axel, said he spent some time in Resident Evil and he didn't even flinch once. We had a hard time believing he was playing this game like it was Animal Crossing or something.
And then there was us talking about The Witcher with Kasia telling us that she enjoys all the investigations, puzzles and interactions other than slaying enemies — although she likes that too. What she doesn't like about The Witcher, though, is the way Geralt's horse, Roach, gallops. Yeah, little details like that totally spoil the entire game.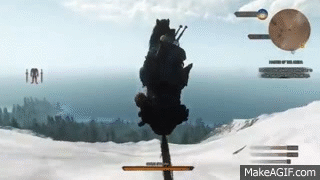 And imagine that this devotion is redirected to different aspects of life.
People on the support team know exactly what it means to be a gamer: to seek help from the community when you get stuck, to guide the newcomers, to find and share Easter eggs and funny glitches. There's just so much to gaming. As one of my coworkers, Steve, mentioned in his article, playing games actually makes you a socially capable person and teaches teamwork. Heck, it even helps you lose in a fruitful way so that you can achieve victory in the long run (you can read more in Mateusz's article).
And the gaming community is full of helpful people.
Each video game fan is a different person, but it's always easier to interact with someone who shares a hobby with you. The support team knows it and feels you, guys. And we're waiting for Cyberpunk to get patched up as much as you do. 😉
By Aleksandra Kędzior, Customer Relationships Team Leader at G2A.COM
Back