Or at least understand one.
Who is a geek? Google says it's "a socially inept person." Then we have a circus-related explanation as well. But the most common definition of a geek is that it's someone whose interests take precedence over popularity. Such a person also displays the willingness to bear the public shame of liking some weird thing and not caring whether or not someone else knows it (as said by GeekDad, Jim MacQuarrie, via The Wire).
Today we'll focus on becoming a gaming geek, which isn't necessarily the best thing you'd call a video game fan whose interests are more than just video games in themselves.
I understand you might see this as a really daunting task. We're talking millions of games across dozens of platforms, a plethora of genres to choose from, and all sorts of related things. Yeah, this world will easily overwhelm you, but I hope the following tips will help you navigate its nooks and crannies more easily.
If you want to up your game, do the following:
1. Start playing vidya! But not, like, everything
Obviously, if you want to become a gamer, you need to fire up your PC or a console and start rocking the title of your choice. You can grab a subscription like EA Play or Xbox Game Pass. These let you try out a wide variety of games for $5 or $15 a month.
My suggestion is this: don't just play whatever you lay your hands on. Find your own niche. Or two.
Think of the genre that would appeal to you the most. Ask people for recommendations. Maybe a hobby of yours is a good starting point?
Watch stuff like trailers and gameplay videos. Twitch streams and other similar platforms will really help here, too.
You might also want to pick up the latest issue of a gaming magazine or fire up one of the big websites to see what the gaming world's been up to recently. Perhaps one of the freshest releases is something you'd like to get your hands on? Anyway, this brings us to the next point:
2. Read gaming websites, blogs and mags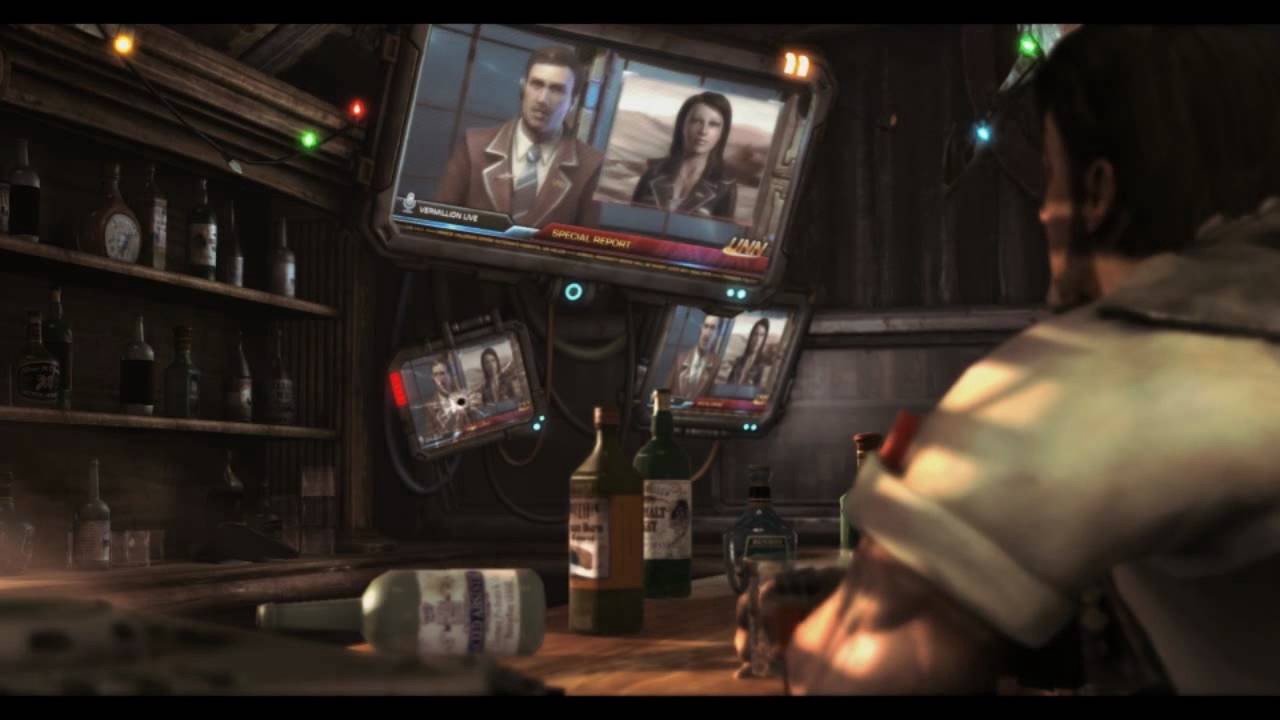 We learn stuff through imitation, so you should inhale all sorts of content like that. This is how you learn about the gaming world and what's going on here lately. You learn to speak the gamer language. After all, you'll need to know what FPS, MMO, MOBA or JRPG stand for, what a lag is, and why is APM so important in StarCraft.
Oh, and be sure to watch streams, too.
When it comes to gaming websites, there's plenty to choose from. Polygon, Kotaku, IGN, Eurogamer, etc. If you want to delve even deeper into what makes games tick, get your hiney to Gamasutra where you'll find all sorts of valuable writing on video game design.
You'll definitely have to become more hardcore at one point though, so…
3. Read about geeky stuff
…being a geek sort of comes with the territory. This means you should broaden your reading list to include sites along the lines of Den of Geek or The Nerd Stash. Gamers usually do lots of other stuff besides playing, and it involves the likes of board and tabletop games, collectibles — you get the idea.
4. Let yourself geek out
Just a word of consideration: "geeky" does not mean "weird," even if your interests are out of this world, so to speak. Not always, at least. No activity or sport can be called geeky in itself.
When it comes to games, they are often part of sprawling universes that usually lead to other great discoveries. And you'll understand this excitement a lot better if you experience it yourself.
You can start with some mainstream stuff, like Star Wars, DC, Marvel, Jurassic Park, the Lord of the Rings and the like. These are very prevalent in our modern culture and most people know a thing or two about them, so if you too know a handful of things, you're on the right path.
And then you can move on to popular, but far less mainstream stuff like Warhammer, or even something really obscure. Who knows, maybe you'll become a true expert on a topic that's really unknown to the masses?
5. Join discussion groups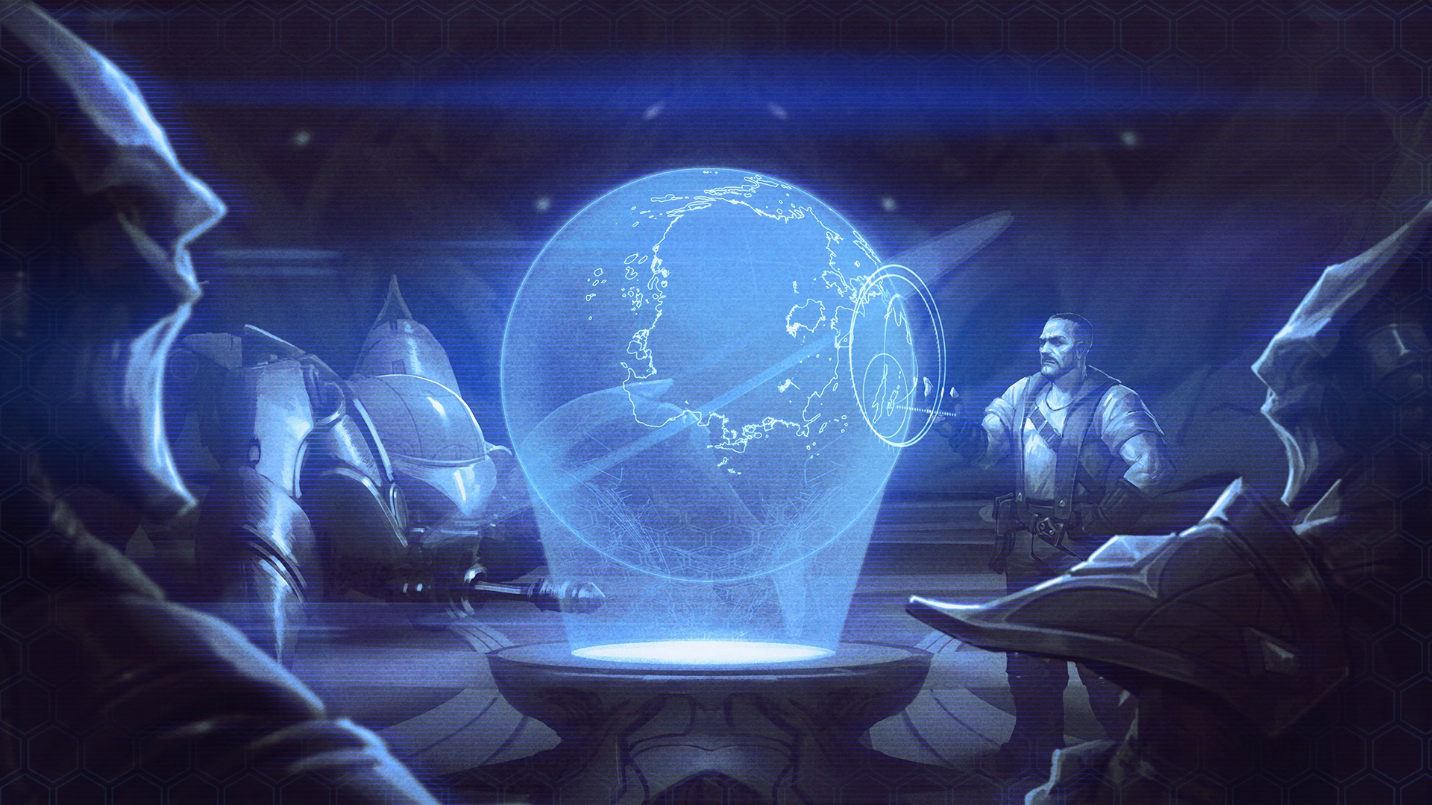 I'm not necessarily advising you to start riling up people's feathers under news on Polygon, for example, but this is probably the best way to understand gamers and become one of them.
Just remember: steer clear of any heated discussions, be a real sweetheart and who knows, you just might end up being a valued and respected member of the community of your choice.
Try these subs for starters (thanks, Steve!):
r/gaming/
r/pcmasterrace/
r/Games/
r/ShouldIbuythisgame/
r/Gaming4Gamers/
6. Don't let them judge you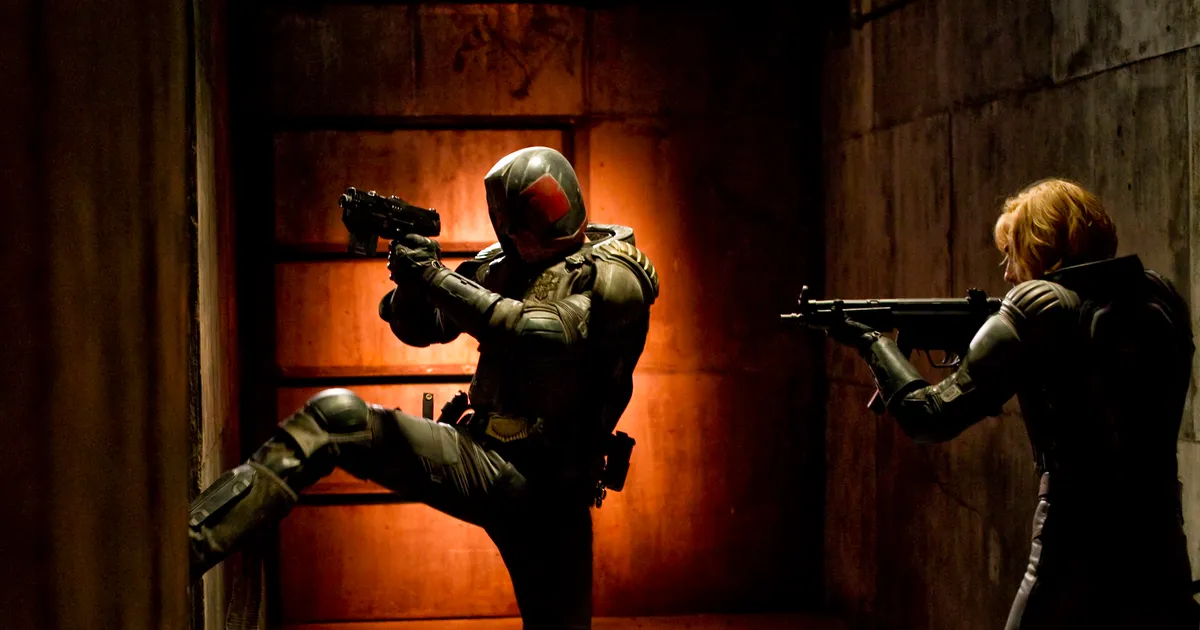 This might seem controversial a bit, but you shouldn't let anyone else discourage you from journeying through the Fantastic Land of Geekiness.
Remember: everyone can be a geek. And you can be who you want, no matter what others say.
However, if you being a geek involves producing works of art (fan fiction, artwork, or game mods in this case), you might want to ask people for an honest opinion on that.
You might have some gamer friends. Ask them for feedback and what they think you need to improve. Better yet, go to Reddit. Ask complete strangers. Next, compare notes. Your fellas might just be acting nice, when strangers could be more honest. Just sayin'.
Being geeky isn't freaky. Ok, maybe hoarding a bunch of Joker's images could make your neighbors a little uneasy, but hey, we all are on the good side, right?
There are many people in G2A who treat their interests serious enough to… tattoo Harry Potter's Death Eater dark mark on their arm, as our Wojciech Szybiak did: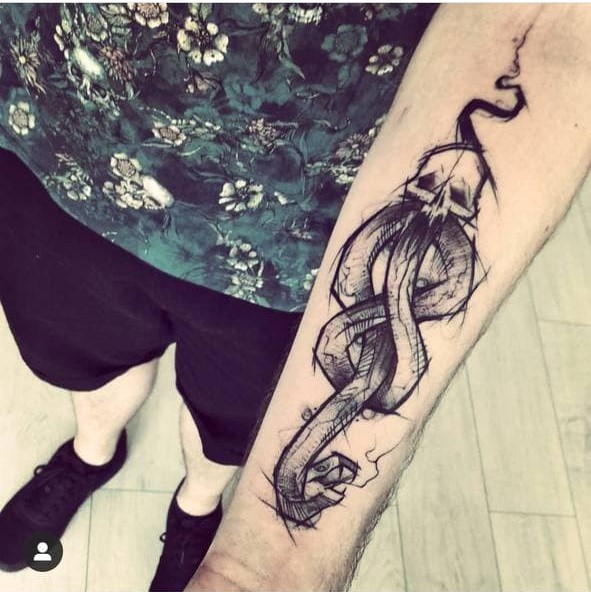 When we asked Piotr Radzięda regarding what makes him a geek, this was his answer:
"It's having a whole cupboard of hand-painted minis, another one full of board games, half a closet filled with comic books, or video game-related clothes, and most importantly knowing all the lore behind it all pretty much sums it up."
(This is where you'll find Piotrek's article on strategy games and cool historical facts, by the way.)
To Joanna Kurowska being a geek means almost 30 years of following the video game market (ever since her dad showed her Frogger on an old PC at work — a life-changing experience), discovering fantastic new franchises such as Shin Megami Tensei, Suikoden or the Trails series, exploring the fascinating worlds of manga and anime, like Cowboy Bebop, Neon Genesis Evangelion or Dorohedoro, falling in love with handheld consoles and feeding them games (Joanna's a proud owner of a 3DS, two PS Vitas and — the latest addition to the family — Nintendo Switch), and dreaming of going to Japan to pay respects to the Yokohama Gundam Statue.
And the most important thing? This helped her meet people who became her friends for life. Geeky friends, that is!
By Łukasz Wilk, Copywriter at G2A.COM
Back