Work atmosphere and personal development are some of the most important values for us – the new generation of employees. We are more confident and egotistical (in a positive way, of course). Nowadays we ask ourselves, what did my employer give me? How can I develop myself in my workplace?
I already know that bonuses or simple "gifts" like cinema tickets are old fashioned and don't give us extra motivation or engagement at work.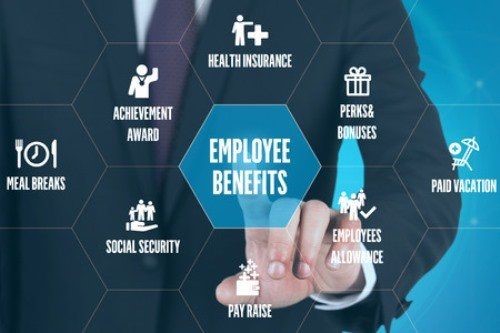 Work atmosphere and personal development are some of the most important values for us – the new generation of employees. We are more confident and egotistical (in a positive way, of course). Nowadays we ask ourselves, what did my employer give me? How can I develop myself in my workplace?
This shift is understandable, as we have become more involved in the workplace over the years. Work isn't just a source of income anymore, but also a means of professional fulfillment and development.
Furthermore, our jobs play an increasingly important role in our lives. According to MetLife Benefit Trends research, around 60% of respondents identify themselves with their work and believe that work colleagues are a bit like a part of their family.
Out of the box benefits
Well-matched, out of the box benefits can give us joy, personal development and the feeling that we get something more and are a part of something more than just our work's projects.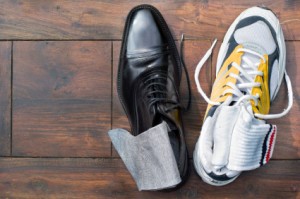 One of the rising trends and a hot topic among benefit specialists and employers are wellness benefits. The ideas behind this trend differ from simple to complex, but the goal is pretty much the same – introducing projects that have authentic value for employees and target their needs.
That raises the question – what do we as employees really need or want? A healthy lifestyle has recently become a new religion of sorts and a well-selling fashion. It's obvious that in the marketing world, fashion creates the need, so…that's why one of our needs as a modern generation is a healthy lifestyle.
A recent Society for Human Resources (SHRM) survey found that nearly one quarter of employers plan on increasing their workplace wellness benefits.
G2A listen to employees opinions
Employers want to catch up with the trends. The bunch of articles below are the best example:
Forbes, Jul 2018: Is It The Employer's Responsibility To Encourage Wellness In The Workplace?
HBRP, Feb 2018: What is well-being? Additional benefits for employees (original Polish title: Czym jest well-being? Dodatkowe benefity dla pracowników)
HBRP, Nov 2016: Employers Need to Recognize That Our Wellness Starts at Work
What is G2A's way to create a happy place for G2A Family
Taking all of that, we asked ourselves what kind of project we can create in the company with a gym in the office plus a dietitian and personal trainer on board? How can it be implemented in the dynamic modern workplace environment of the Y generation? And that's how the G2A #BeFit project was born! ?
As a person who planned and carried out part of this program, I would like to share a short story with you about the last two editions.
The program has become a part of the company's benefit strategy and contributed to us getting first place in the BEST BENEFIT STRATEGY competition during BENEFITS FESTIVAL 2018. For more details check out G2A's LinkedIn.
The G2A #BeFit program is a three-month lifestyle metamorphosis for employees. The aim of the program is to promote healthy lifestyles in the company by using program participants as ambassadors. Changing eating habits and increasing physical activity is the main goal for the program participants.
What is key to the participants' success? The G2A support of the whole company, being in the "spotlight" for 3 months and the mutual motivation of the participants.
How did we run the last two editions?
1. We defined our goals.
I had two main objectives:
One – create an authentic benefit which will be really valuable for employees. What can be more valuable than changing someone's life for the better? ?
Two – promote a healthy lifestyle for the entire organization.
2. We made efficient internal marketing.
We involved all internal communication channels and provided updates about the participants' progress. Trainers and participants took part in a promotional video before the start and at the end of each edition.
3. We provided the care of wellness professionals.
During the program, our #BeFit fighters had unlimited access to a clinic dietitian (my humble self), and regular workouts at our G2A office gym with an experienced personal trainer). As the dietitian of the program, I can say that each participant of this type of project is always different and needs tailored support. My work doesn't end with the preparation of a nutritional program, as finding the underlying cause of the dietary problems is crucial. As it turns out, the issue isn't always overeating. Work mode, long breaks between meals, family rituals and routines…these are just some examples of factors that often cause weight problems.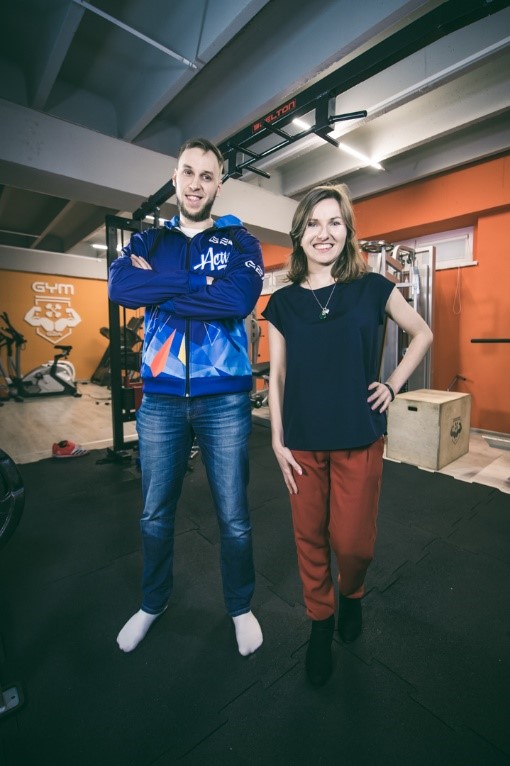 4. We sustained motivation and spirit.
Once the participant learns the causes of their problem and has nutritional knowledge, the next thing is nothing more than to implement all of it into their life and wait for the results! And here we go… it appears that this is the most difficult part. Changing habits and the rhythm of the day, focusing on meals, finally, avoiding sinful pleasures…to do all that our human nature needs plenty of motivation and self-control.
The clock is ticking, colleagues look at what I have on my plate in the canteen and judge, ask about the results – is not so easy to be a #BeFit fighter anymore…
Our role as specialists during the program was to support the participations during such moments to prevent frustration and maintain motivation, especially for the first month when the pressure for success is the strongest but the results are still invisible.
5. End of the program – end of the results?
A well-done metamorphosis does not end after 3 months. How can you do it? You cannot burn the participant out by forcing him or her to make too many changes at once. Step by step – evolution, not revolution ?
Otherwise, some of them will end up with a big burger after just 3 months, along with a feeling of relief – not because they are satisfied with their results, but because their "pain" and struggle to lose weight has finally ended.
G2A creates a lifestyle, not only a work place
To sum it all up – no matter if you create benefits or just use them, I wish you success in introducing transformations of all kind. I feel lucky I could co-create our #BeFit metamorphosis, because giving someone the space for making positive changes, challenging themselves and developing personally are some of the most valuable benefits that we can create in our organization.
by Anna Smela
Back