G2A is pleased to introduce a new feature all sellers have access to: G2A Ads. Now you can not only get more control over how much you want to promote your offers, but also receive useful metrics to help you adapt your strategy.
The arrival of G2A Ads is also a great time for anyone to start selling on G2A if you haven't yet.
In case you're in two minds about why you should join the ranks of sellers on G2A, visiting how to sell on G2A and seeing all the features and benefits of selling with G2A should help you make a decision. From our large customer base, to handy API and more, here you'll learn of the basics of what makes G2A a great place for sellers.
Meanwhile, if you're already convinced and want to get down, head over to guide where you'll find a step-by-step guide to registering a seller account and adding your product to G2A.
What is G2A Ads?
To put is simply, it's an opt-in service allowing you to schedule a paid promotion plan for your offers. You can allocate a budget, decide where you want to display your ads, set how long the promotion is going to last, and then reap the benefits of the increased visibility of your offers. You can read more about in G2A Ads FAQ
It's important to remember, however, that you can only bid on ads for digital products.
Where can the ads be displayed?
You can bid to have your offers show up in three places: on product categories, as a selected offer on a specific product page, and even as a homepage banner. You can also target specific demographics to make sure your offers reach exactly the right people!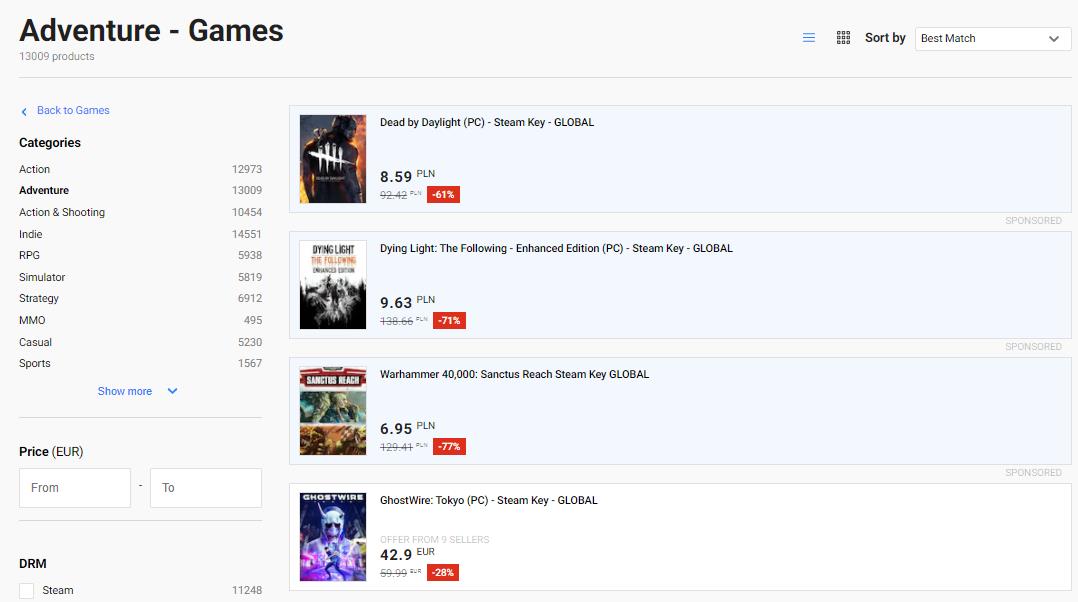 How much does it cost?
G2A Ads offers bid suggestions based on factors such as the average price from similar offers or your assigned daily budget. Following the suggestions increases the chances of your ads being displayed, but you can easily set your own plan.
A welcome gift to get you started
When you opt in to G2A Ads and add at least €10 to your budget for the first time we'll boost that with an additional €50 to give you an easier start.
These extra fund will expire in 60 days, however, so don't sit on them!
Start bidding now!
The best part is that you can already start planning your strategy and budget, because G2A Ads is already live!
Back