The world's largest marketplace for digital entertainment offering new destination for interaction between buyers and sellers, expanding product offerings to reach wider audiences.
G2A.COM, the world's largest marketplace for digital entertainment, today announced the celebration of its 13th  anniversary by establishing a cutting-edge brand positioning and brand purpose which is to open the Gate 2 Adventure into digital world and democratize digital entertainment as such. The new communication platform is Gate Ready, which is designed to introduce Gate 2 Adventure positioning and make everyone feel and understand what it is about and what it actually stands for. It is also a cornerstone of G2A.COM's enhanced business strategy, announced earlier this year, to cater to a wider, more mainstream audience with the expansion of offerings on G2A.COM beyond gaming into the vast realm of digital entertainment. The foundation of the campaign is a video that introduces the audience to the world of digital entertainment, emphasizing its availability to everyone.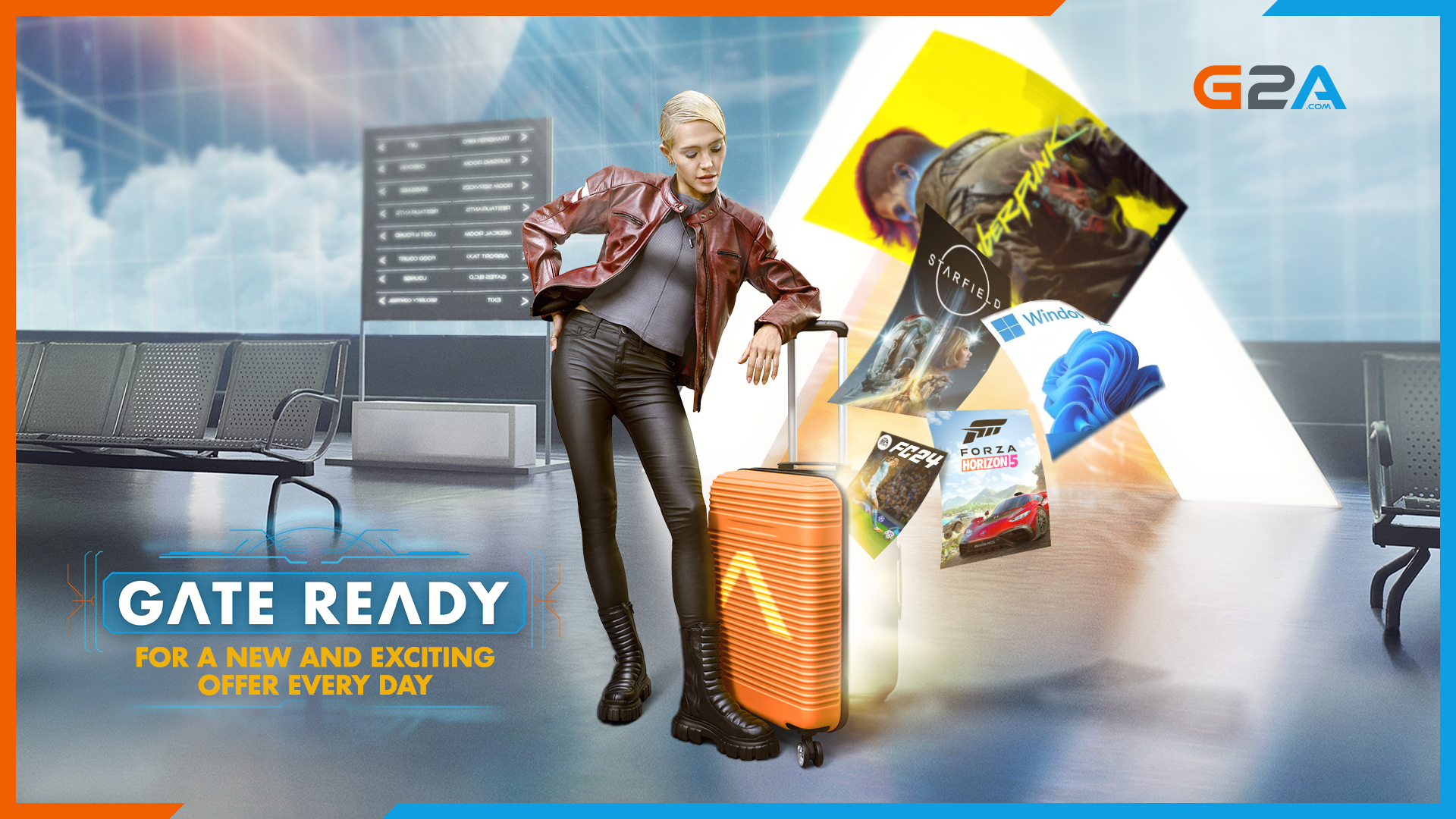 "G2A.COM's new campaign presents the world with our enhanced strategy and brand positioning for the coming years. We have already started with a primary focus on the USA, our most important market. It's also the most advanced and demanding in terms of competition and gaining the customers' trust and hearts. The new communication platform aims to incite emotions around the Gate 2 Adventure and democratization of digital entertainment. We strongly believe that G2A.COM will accompany users on this digital journey, inspire them to discover more, and advise them on how to make the most out of the experience. For this purpose, we gathered an experienced international team of creators who ensured a production matched the highest standards. While creating the content, we used the latest trends, such as AI, and tools enabling users to play with the form of expression, such as MidJourney. The modern consumer expects the highest quality of content and emotions, and we are going to provide it all", said Mona Kinal, Chief Marketing Officer at G2A.COM
Founded in 2010 in a small office in Poland by Bartosz Skwarczek and a group of visionary individuals, G2A.COM started as an online store with video games.  After some time, it turned out that instead of buying boxes with video games, people were moving to the digital world. They decided that instead of being the sole distributor, they would set up a safe platform allowing sellers and buyers to meet and put emphasis on facilitating the selling and buying process itself. Then, in 2014, the marketplace was born. Today, G2A.COM is the world's largest marketplace for digital entertainment offering all digital items and over 200 regional payment methods. A marketplace with more than 25 million people from 180 countries who have purchased over 100 million items.
"This is due to a tremendous amount of work put out by people from all specialties, with everyone in the company contributing to our success. As we celebrate our remarkable journey and milestones from the past few years, it's important that G2A.COM stays faithful to the values that have guided us since our humble beginnings: to be a dependable, accessible, and secure source of digital entertainment. A diversified offer that meets the expectations of many audiences, safe and secure platform, as cybersecurity is one of our priorities, easy and fast path to purchase and attractive prices – these factors help us stand out. As we look ahead, we're not merely broadening our platform beyond the digital gaming realm; we're unlocking doors to new adventures, audiences, and opportunities with a vision to create a digital entertainment marketplace that is accessible, inclusive and secure for all." – said Mona Kinal.
The campaign video is remarkable for the internationally recognized talent and experts involved. The film was directed by Jan Dybus from Papaya Films, with which G2A.COM established a partnership. Cinematography is in the hands of Catherine Derry (The Great, Industry, Choose or Die). Editing is handled by Vee Pinot – a lead editor from a NYC editing studio Gramercy Park Studios who realized projects for the largest global brands – and Krystian Łupiński.
The campaign covers digital communication channels and cooperation with influencers and will last until mid-November 2023.
Information about the birthday campaign can be found on the landing page: https://www.g2a.com/bday
The video is available on the G2A.COM YouTube channel: https://www.youtube.com/watch?v=w4sprCRRkYY
Back